CIA details Raytheon missile control system in docs exposed by WikiLeaks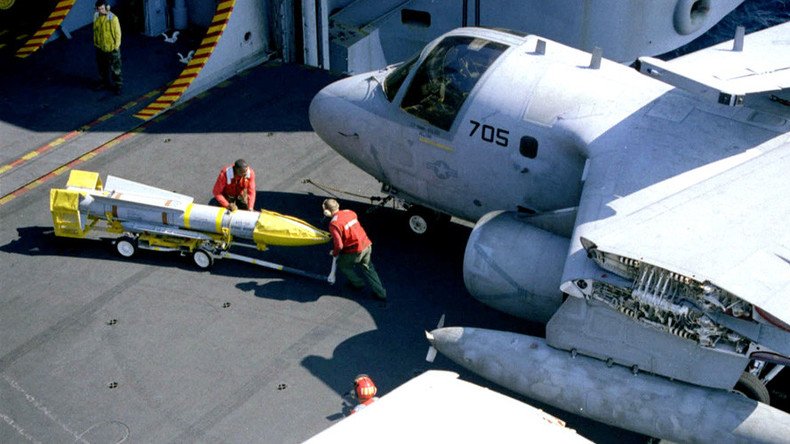 A missile control system developed by US defense contractor Raytheon is detailed in the CIA's project 'Protego,' shared by WikiLeaks as part of the 'Vault7' series.
In a statement released Thursday, WikiLeaks said the project differed to the "usual" malware development project from the CIA, with no indication as to why it's contained within a repository of hacking techniques.
The release, consisting of four documents, details micro-controller units which exchange data and signals over encrypted and authenticated channels, used on-board Pratt & Whitney aircraft equipped with missile launch systems.
'Master Processor' and 'Deployment Box' systems are on board the flight, with micro-controllers for the missile, the tube and the collar holding it to the plane.
The 'Master Processor' receives three signals from a beacon; 'In Border' indicating the aircraft is within the defined area of an operation, 'Valid GPS' indicating a GPS signal is available and 'No End of Operational Period' for when the defined time for an operation has occurred.
"Missiles can only be launched if all signals received by MP are set to 'true'," WikiLeaks notes, adding that encryption and authentication keys are set to auto-destruct to safeguard the technology.
The release is the latest from the WikiLeaks 'Vault7' series, detailing hacking exploits it claims were sourced from within the CIA, who have refused to comment on their authenticity.
You can share this story on social media: