France to arm surveillance & intelligence drones – defense minister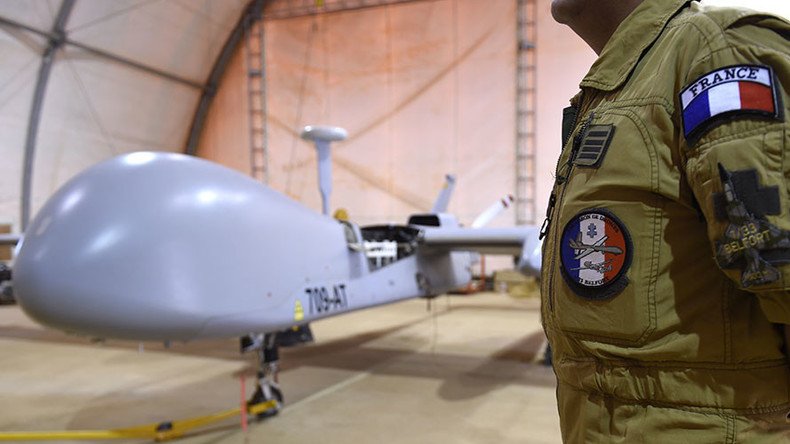 France will soon begin arming its surveillance and intelligence drones, the country's defense minister has announced, saying the move will help France's military become "more effective" and allow it to better use its fighter jets and helicopters.
"I decided to begin the process of arming our intelligence and surveillance drones," Defense Minister Florence Parly said in a speech in the southeastern French city of Toulon, as quoted by AFP.
The decision will initially apply to the six unarmed Reaper surveillance drones that France bought from the US, Parly said, adding that the UAVs will be armed from 2019.
Most of those UAVs are based in Africa's Sahel region, and are being used in the fight against Islamic extremists, according to AP.
According to Parly, the drones will "pose a permanent threat to armed terrorist groups" in the areas where the country's military operates.
Arming the drones will also give the UAVs "endurance, discretion, surveillance and strike capability at the right place and the right moment," Parly said.
She added that the armed drones will also help the country's military become "more effective" and allow it to better use its fighter jets, helicopters and other aircraft.
However, Parly added that the drones won't become "killer robots," adding that airstrikes would be subject to strict domestic and international rules regarding the use of force.
"This decision doesn't change the rules on the use of armed force. The rules of engagement for armed drones will be absolutely identical to those already applied," Parly said, though she declined to say when the drones would be armed or what kinds of weapons would be used.
The defense minister also said in her speech that France is working alongside Germany, Italy, and Spain to developed an armed European drone system.
Parly's statements come after French senators issued a report earlier this year which stated that drones are now "at the heart of all operational tools" in the fight against terrorism abroad.
The same report also noted that other countries are already using armed drones, including the US, UK, Italy, Israel, Saudi Arabia, the United Arab Emirates, Iraq, Iran, Pakistan and Turkey.
Armed drones are widely used in conflicts in Yemen, Syria, Iraq, Somalia, Afghanistan and Pakistan.
You can share this story on social media: