Columbine-inspired attack: Horrific cries during Moscow school shooting caught on tape (SOUND)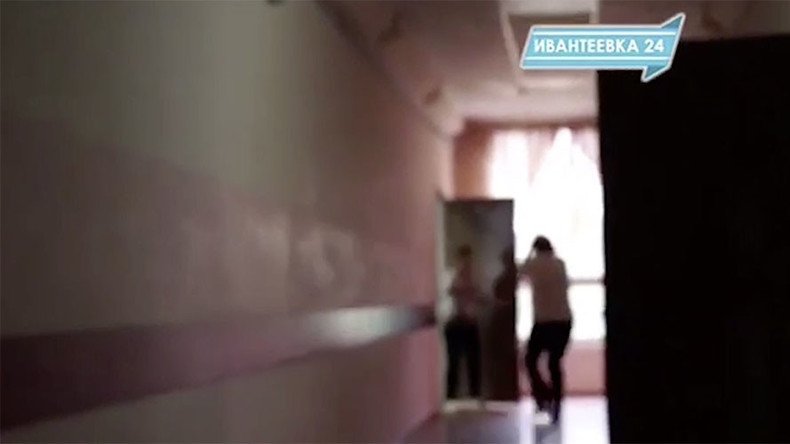 The teenager who attacked and shot a school teacher was reportedly inspired by the notorious 1999 Columbine High massacre. During the attack, using a kitchen ax before shooting her in the face, he shouted he had "waited three years for this."
The blood-chilling incident took place in a school in the town of Ivanteyevka, some 20km north-east of Moscow.
The 15-year-old, identified by his classmates as Mikhail, attacked an IT teacher with a kitchen ax and hit her on the head, according to information from the authorities. Then the teenager started setting off home-made firecrackers and firing an air gun.
The hair-raising sounds of the attack were caught on tape by a local journalist who was working on a story about the start of the school year in a nearby classroom. The quiet narrative of his footage is suddenly interrupted by shouts and loud bangs, and the words "I waited three years for this" in Russian can be heard clearly.
WARNING: DISTURBING AUDIO
On what appears to be his VKontakte (top Russian social network) page, discovered by Russian media, the teen has adopted the last name Klebold, seemingly after Dylan Klebold, one of the attackers in the Columbine High School shooting of 1999 which resulted in 13 deaths.
Mikhail's page features numerous photos of firearms and of the teenager shooting, as well as some references to Columbine. His status reads "delete my life 05.09.17" in an apparent reference to the Tuesday incident.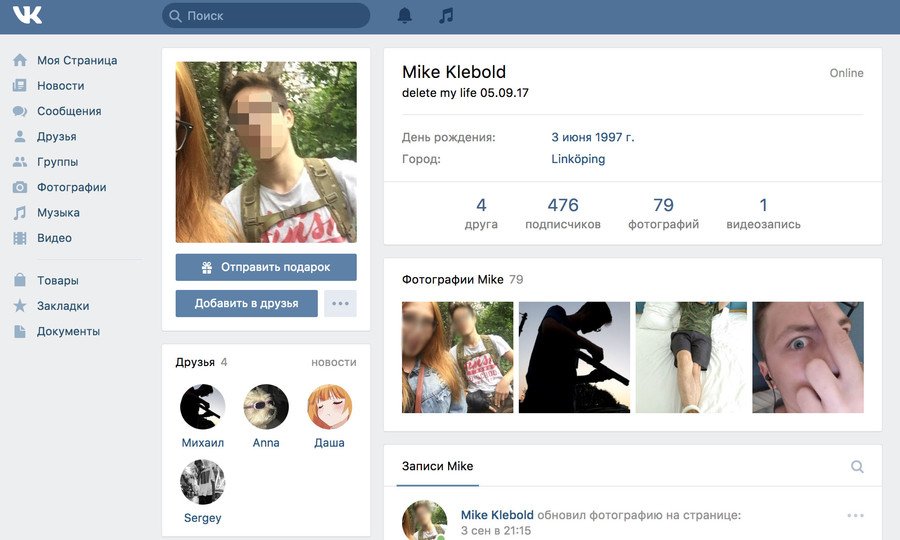 Several photos and videos circulate in the Russian media purportedly showing Mikhail throwing firecrackers and practising shooting with an air gun.
Some of Mikhail's classmates say he told them that he was planning the attack beforehand – but no-one took him seriously.
One of the girls in his school told RT that he was "strange."
"Some say that he had wanted to do this for a long time. But everyone thought he was joking," she said. The girl also claimed she had heard that the attacker has always wanted to "blow the school up."
The teacher underwent surgery and is now in a satisfactory condition. She later shared details of the attack with the Russian media.
"He was shouting something like: 'I waited for this for three years," the teacher said.
As well as the teacher, three schoolchildren were treated for injuries following the incident. Frightened by the attack, they jumped out of windows, and were later taken to hospital. According to preliminary reports, one boy suffered a fracture, two sustained bruises, and the teacher suffered a traumatic brain injury.
The 1999 Columbine High School massacre in Littleton, Colorado is considered one of the deadliest mass killings in US history. That day, 18-year-old Eric Harris and 17-year-old Dylan Klebold went on a rampage, killing 12 of their fellow students and a teacher before committing suicide.
You can share this story on social media: