Church of Flying Spaghetti Monster seeks recognition in German court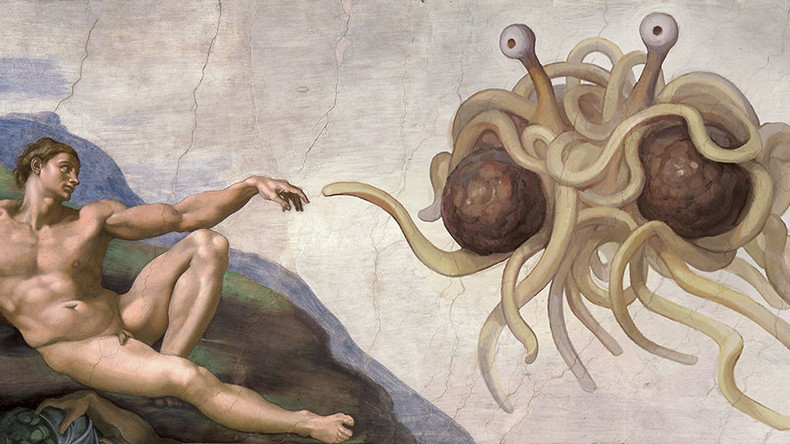 The persecution of Pastafarians is unjust, according to the Church of the Flying Spaghetti Monster, which is turning to the Constitutional Court in Germany to have its members' religious rights recognized.
"We believe that a satirical religion should have the same rights as other religions," chairman of the Church, Rüdiger Weida, told DW on Monday. Members of the Church are bound for the Constitutional Court after local and regional courts sided with authorities in the northeastern town of Templin, who removed signs advertising a gathering of members to enjoy noodles and beer.
The group - which worships the Flying Spaghetti Monster, formed in 2005 on the basis that the deity is no less likely and just as impossible to disprove as traditional deities - appealed the removal of signs, but were told in the courts that their criticism of religion is not enough to form an "ideological community."
Weida said that followers of the group, known as Pastafarians, would take the case to the European Court of Justice if they failed at the Constitutional Court.
In June, an Arizona Pastafarian succeeded in wearing a colander on his head in his driver's license photo, citing religious freedom. Speaking to RT.com, Sean Corbett said the Church of the Flying Spaghetti Monster appealed to him as it was "peaceful, fun, and lighthearted such as myself."