Godiva goes halal? Turkish-owned Belgian chocolatier stops producing praline with alcohol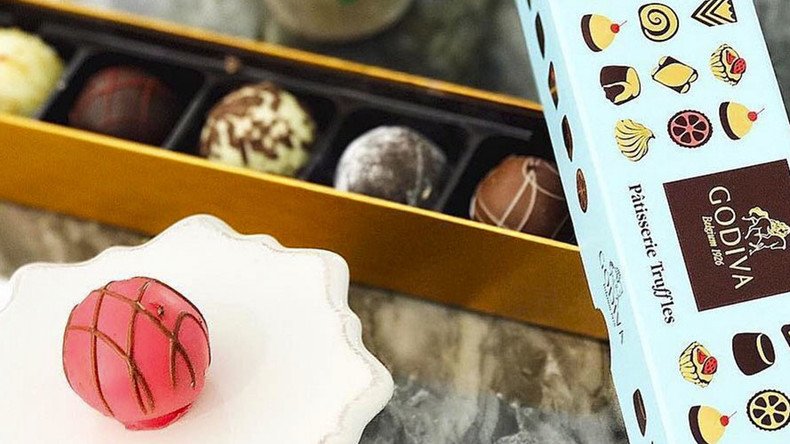 Famous Belgian chocolate manufacturer Godiva has stopped producing liqueur pralines. The move was met with indignation, with some people saying the famous chocolate is now no longer Belgian.
Godiva, a manufacturer of premium fine chocolates, was founded in 1926 in Brussels. The Belgian chocolate industry, with its long-rooted traditions, is considered to be a symbol of the European country. The company was purchased by Turkish organization Yıldız Holding in 2007.
One of the most famous products of the company was praline with liqueur. However, Godiva has stopped the production of these confectioneries since April 2017, the company said earlier in September.
"The strategy is to offer [our products] to everyone, and pralines with alcohol are only for adults," Godiva communication manager told Belgian Sudpresse news.
"We want to offer our products in a universal way to a widest audience," the Godiva manager added.
READ MORE: Paris halal shop owner facing eviction for not selling pork or alcohol
Godiva has shops in over 80 countries around the world, while it owns and operates more than 450 boutiques and shops worldwide, according to its website.
The production of pralines with liqueur has already stopped in all countries where Godiva has its boutiques and shops, Belgian media reported.
Several Belgian media outlets questioned if the move was aimed to "please Muslim customers."
Some people lamented the disappearance of liqueur pralines, while others called for a boycott of the company.
"Too bad that Godiva is no longer Belgian," one person wrote on Facebook, while another said that he won't eat this "Turkish" chocolate "anymore."
Such a move the company would lose its clients, social media users said calling it 'halal' chocolate.
You can share this story on social media: