Deir ez-Zor defenders celebrate imminent lifting of blockade (VIDEO)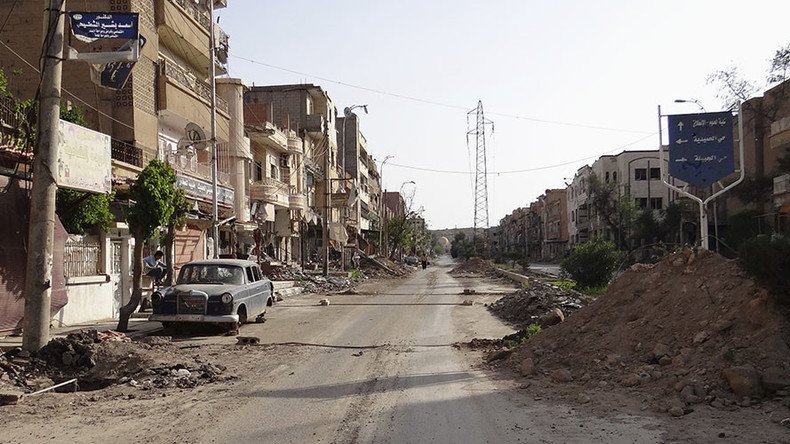 Encouraged by reports that the lifting of the Islamic State (IS, formerly ISIS/ISIL) blockade of Deir ez-Zor was days away, defenders of the city celebrated the news on Sunday night, as footage from inside the city shows.
READ MORE: Syrian Army flattens ISIS positions, will enter Deir ez-Zor 'within 48 hours' – governor
The video was reportedly shot in the Jura district of the city, which has been besieged by the Islamic State terrorist group since 2014.
Syrian government forces are advancing from several directions to break the blockade of the provincial capital, with the Russian Air Force supporting the offensive from the air.
You can share this story on social media: