Shooting the messenger: Drug-carrying 'narco pigeon' taken out by police (PHOTO)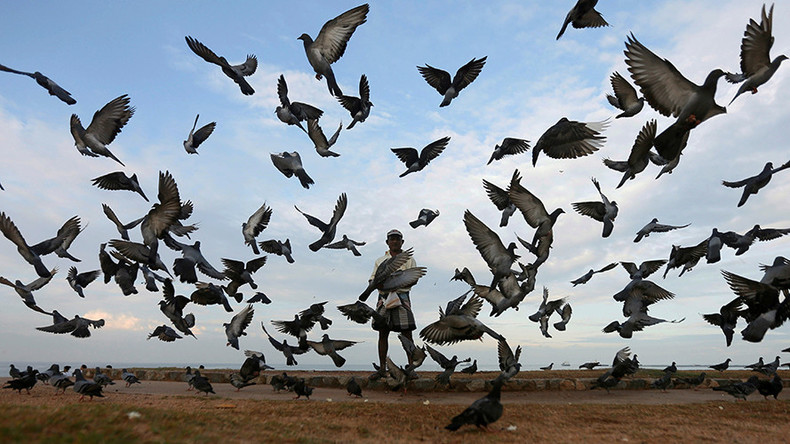 Argentine police have shot and killed a homing pigeon after it was spotted smuggling drugs and other contraband into a state prison.
The bird, dubbed a 'narco pigeon' by local media, was found to be carrying a 7.5 grams of cannabis, 44 sedative pills, and a USB stick inside a small fabric backpack sewn into its feathers.
The drug mule's owners took advantage of the fact that 15,000 pigeons were being released about 10 kilometers away that day, reportedly at an event being held at a racetrack.
However, officers at Colonia jail in Santa Rosa, La Pampa, had already become suspicious of a possible pigeon drop after they noticed the bird making several trips to and from the prison.
READ MORE: Russian prison guards catch crossbow drug smugglers; already on lookout for icons, cats & pigeons
On Wednesday, the pigeon was finally taken out of action, being shot out of the sky by officers. Prison officials found out that inmates had trained the bird to make up to 10 trips a day to the facility.
"It was tied with a piece of cloth in the form of a backpack, inside which there were narcotics, according to the analyzes carried out by a drug test," said a Federal Penitentiary Service source to Clarin.
Drug deals have been known to involve the use of messenger pigeons in transporting small quantities of narcotics over prison walls in Argentina. In August 2013, investigators busted a group of traffickers that controlled 15 pigeons, all of which made 10 to 15 drug drops a day.