Fireball festival honors volcano that buried village in El Salvador (PHOTOS,VIDEO)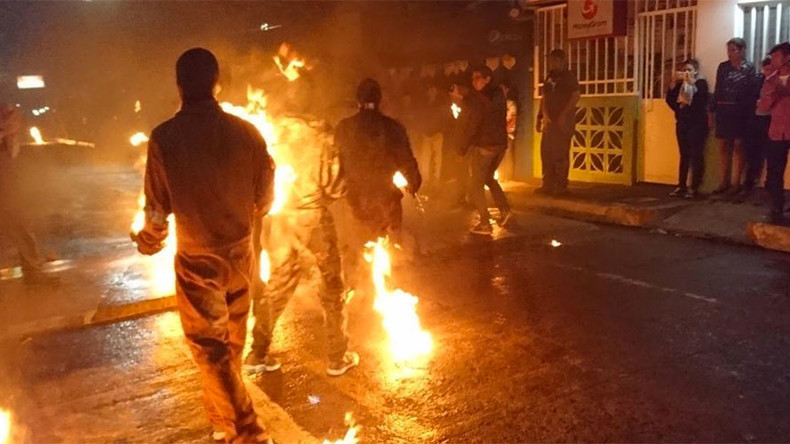 To celebrate a volcanic eruption that buried their former village, the residents of Nejapa, El Salvador stage a festival in which they throw burning fireballs at one another.
The festival of 'Bolas de Fuego,' which translates simply as 'fireballs,' has had pride of place in Nejapa for generations.
While the August festival has a carnival atmosphere, its origins come from a tragic natural disaster that occurred 359 years ago.
The festival commemorates the 1658 eruption of the San Salvador volcano, when the mountain sent flaming balls of ash and rock raining down on Nexapa.
Lava from the so-called Playon eruption buried parts of Nexapa, causing inhabitants to flee to the nearby town of Nejapa.
During the 'flame throwing,' revelers don large fire-retardant gloves and fling balls set ablaze in a designated area of Nejapa.
"It is a tradition, perhaps a little dangerous because we use fire, but it is something that all who live in Nejapa… like to participate, because of the adrenaline," Benjamin Guzman said of the event, La Prensa reported.
The Bolas de Fuego festival reportedly began in 1922 and is usually held every year on August 31. It attracts all manner of daredevils keen to get in on the risky activities.