An-2 plane crashes outside Moscow in front of spectators, killing 2 on board (VIDEO)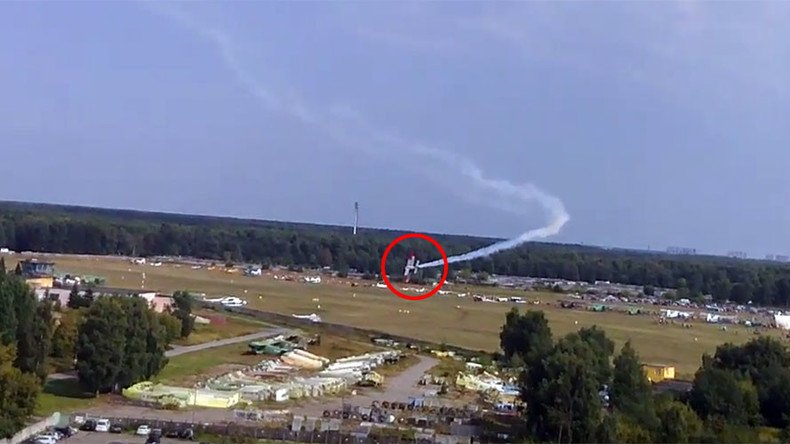 A small plane crashed during a flight demonstration near Moscow, plunging in front of a crowd of spectators, footage of the incident shows. The two people on board were killed in the crash, but nobody was hurt on the ground.
Footage of the incident published online shows the An-2 trying to make a left turn and crashing into the ground. The plane then exploded in a bust of fire and black smoke.
The Antonov An-2 plane was taking part in an event in the area of Balashikha, Moscow Region dedicated to the 70th anniversary of the model.
Local police say the two people were killed in the incident, adding that an investigation into the cause of the crash is under way.
The airshow organizers told TASS that the victims were the pilot, Dmitry Sukharev, and an amateur photo journalist, Boris Tylevich. The demonstration flights were stopped after the crash, they said.
A statement from the local emergency service said it deployed 10 vehicles and 36 rescue service members to the site, but would not immediately confirm the number of casualties.
The An-2 is one of the oldest fixed-wing aircraft remaining in service. The biplane is called the 'kukuruznik' (corn crop duster) in Russia for its role in agriculture. The plane made its maiden flight on August 31, 1947 and remained in production until 2001, with over 18,000 An-2s built over the decades.
You can share this story on social media: