N. Korea launches new wave of commemorative stamps after 'successful' test of Mars-14 ICBM (PHOTOS)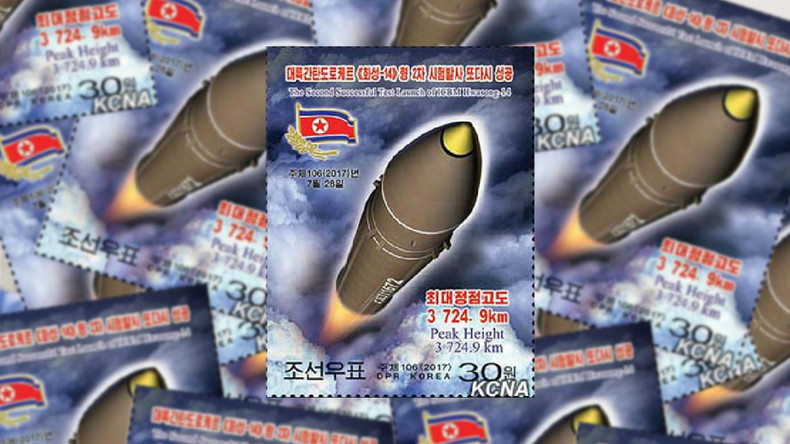 North Korea has fired its propaganda machine into overdrive with a new series of highly provocative stamps commemorating Tuesday's missile test of the Mars-14 ICBM.
The North Korean State Stamp Agency opted for titles such as, 'Demonstration of the strategic nuclear armed forces of the Korean Workers' Party' and 'A second test launch of the intercontinental ballistic rocket, Mars-14.'
Tuesday's Mars-14 rocket entered Japanese airspace, passing 1,180km east of Hokkaido, Japan before plunging into the Pacific Ocean. No-one was injured.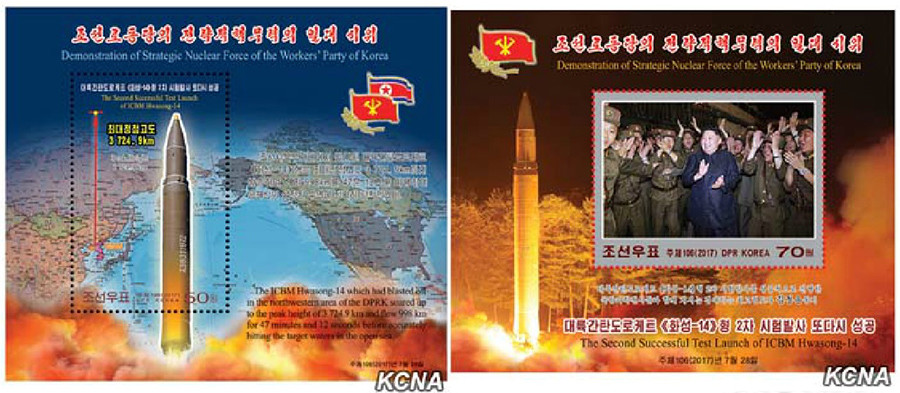 The Stamp Agency may have embellished some of the details of the launch in this instance.
"One stamp depicts an ICBM rising to the cosmos, achieving further victories against the imperialists and Yankees," wrote the North Korean state news agency, KCNA in a press release.
While the saber-rattling in the region continues, the North Korean government has intensified its hostile rhetoric as both the US and South Korea continue a series of war games and other joint military exercises.
"Now that the US has openly declared its hostile intention towards the Democratic People's Republic of Korea, by waging aggressive joint military exercises despite repeated warnings... my country has every reason to respond with tough countermeasures as an exercise of its right to self-defense," Han Tae Song, North Korea's ambassador to the UN in Geneva, told the UN Conference on Disarmament.
You can share this story on social media: