2 detained ISIS members planned to carry out terrorist attacks in Moscow on September 1 – FSB
The Russian Federal Security Service (FSB) says it has detained two Islamic State group members who were planning to carry out attacks in Moscow Region on September 1.
The detainees were plotting to attack crowded places on Knowledge Day, which marks the beginning of the school year in Russia, the FSB said in a statement.
The FSB said it "detected and suppressed the criminal activity of two immigrants from the Central Asian region, who were plotting to carry out terrorist attack in places of mass gathering on 1 September this year."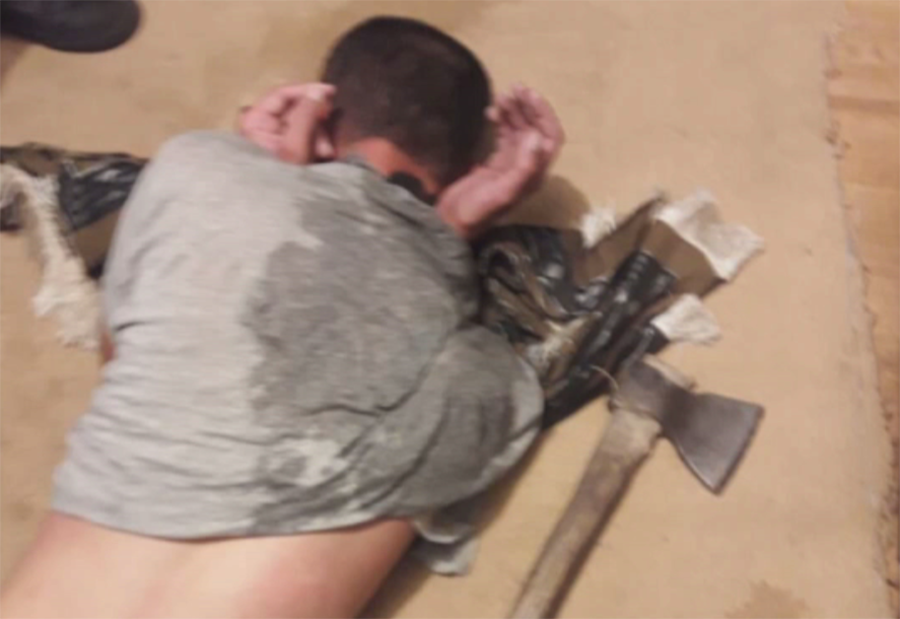 This year, one of the main Muslim holidays, Eid al-Adha, which is better known in Russia by the Turkic name 'Kurban Bayram,' will be also celebrated on September 1.
Earlier one of the detainees published a video in which he addressed Islamic State terrorists (IS, formerly ISIS\ISIL), according to the FSB.
"In the address he gave the so-called 'oath of loyalty to terrorists.' After that, he planned attacks on civilians with non-firearm weapons."
The second suspect told the FSB he was going to carry out a suicide bombing, the statement says. The officers found a high-power, homemade explosive device, as well as components for its production in a search of his home.
In a video released by the FSB, one of the suspects says that he has come to Russia "to commit jihad" ordered by ISIS.
One of the images released shows another detainee lying on the floor with an axe near him.
The Federal Security Service is going to charge those detained with preparation for terrorist attack, participation in a terrorist organization, and ammunition trafficking.
Earlier this month, the FSB arrested two suspected ISIS-linked terrorists who were planning attacks on the Moscow public transport system and other crowded places in Moscow. A peroxide-based explosive, also known as 'Mother of Satan,' was found in the detainees' house.
The same explosives were reportedly used by terrorists in a series of deadly attacks in Europe, including the Manchester suicide bombing in May, the Paris terrorist attack in November 2015, and the March 2016 attack in Brussels.
You can share this story on social media: