Trim Jong-un! Barber shaves image of N. Korea leader into client's scalp (VIDEO)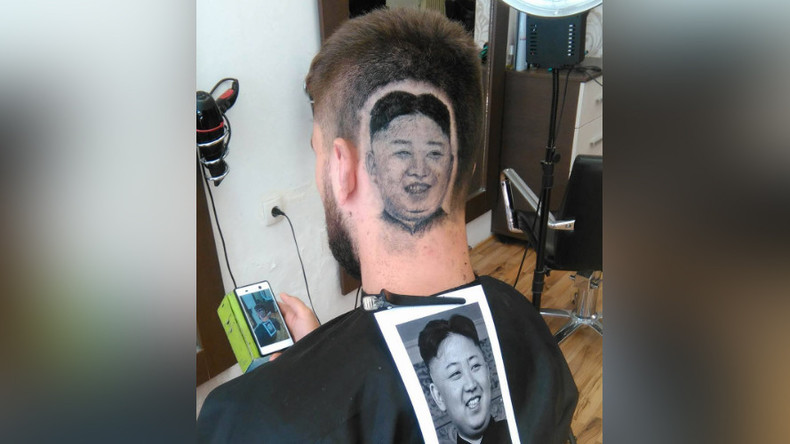 As tensions mount worldwide over North Korean missile tests, one Serbian barber has decided to commemorate this uneasy period in global geopolitics with his unique form of artistic expression and social commentary.
Mario Hvala, a barber at the House Damian Hair and Make up shop in Novi Sad, Serbia's second-largest city, has a penchant for celebrity portraits, employing client's scalps as his preferred canvas.
The caption reads: "The great poster of North Korean culture and language today honored his head with a hair tattoo by the portrait of President Kim Jong Un!"
The viral video has already garnered 120,000 views since it was published online on August 24.
The hair tattoo is apparently gaining traction among the more adventurous young people in eastern Europe, judging by Hvala's Facebook profile, which includes similar portraits of Conor McGregor among others.
You can share this story on social media: