Heavy monsoon rains paralyze India's financial center, Mumbai (PHOTOS, VIDEOS)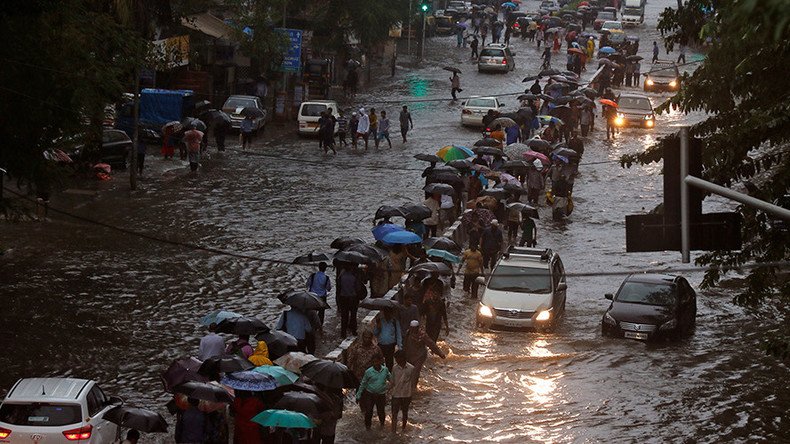 Torrential downpours have been lashing Mumbai since Saturday morning, but inflicted a heavy toll on the city's beleaguered population and transport infrastructure Tuesday, when the city endured its heaviest rains since 2005.
The scheduled high tide frustrated emergency services and rescue operations, creating floodwater depths of up to 5 feet (1.5 meters) in some areas.
Five more teams of NDRF are enrout to Mumbai as a precautionary measure in addition to Five teams already deployed there.

— NDRF (@NDRFHQ) August 29, 2017
"The heavy rains, flooding, are delaying our rescue work. Even we are stranded," said Amitesh Kumar, joint commissioner of police as cited by Reuters.
Several Mumbai suburbs recorded rainfall of up to 86mm (3.4 inches) in just three hours, similar to the previous 24 hours of precipitation.
Dozens of flights and local train services have been cancelled as the city of 20 million people struggles to keep the floodwaters at bay according to local media reports.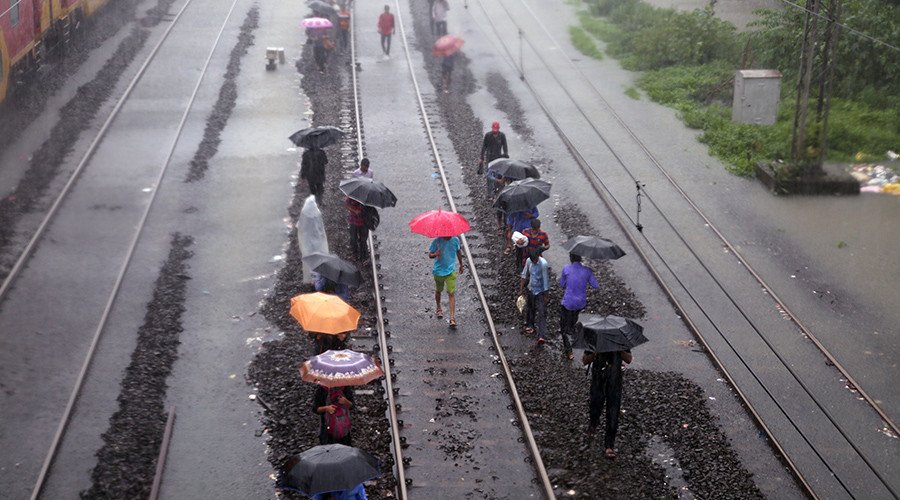 Some parts of the western coastal city received 297.6mm (11.72 inches) rainfall Tuesday. Schools and universities in Mumbai will remain closed until at least Thursday.
City managers have warned of additional power cuts across the metropolitan area if flood waters continue to rise.
"Due to this rainfall, the rivers Mahi, Sabarmati, Banas, Godavari and its tributaries, Krishna and its tributaries, west-flowing rivers south of Tapi, Cauvery and its tributaries are likely to rise and create low to moderate flood in few locations," a government advisory warned as cited by The India Times.
Indian Prime Minister Narendra Modi took Twitter to urge caution and for citizens to stay safe.
Urge the people of Mumbai and surrounding areas to stay safe & take all essential precautions in the wake of the heavy rain.

— Narendra Modi (@narendramodi) August 29, 2017
Since the monsoon season began this year, flooding has claimed the lives of over 1,000 people and forced millions from their homes across India, Nepal and Bangladesh.
You can share this story on social media: