5 killed in suicide blast near US embassy in Afghanistan
The Taliban has claimed responsibility for an attack which left five people dead near the US embassy in Kabul, an act that could be related to president Donald Trump's recent policy shift on Afghanistan.
A suicide bomber detonated explosives he was carrying in his backpack at the front of the Kabul Bank in the capital. Being near the diplomatic quarter, this particular area was considered secure although the streets were packed with people withdrawing money in the run-up to the Eid al-Adha Islamic holiday at the end of the week.
Read more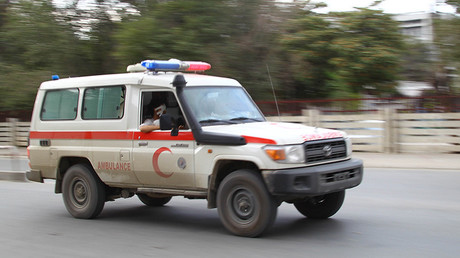 The Taliban claimed responsibility for the attack, which comes a week after president Trump announced a new war strategy for Afghanistan. "We will also expand authority for American armed forces to target the terrorist and criminal networks that sow violence and chaos throughout Afghanistan," Trump said at a military base in Virginia.
Trump also threatened to withdraw aid from Pakistan, accusing Islamabad of harboring militants on their side of the border.
"Pakistan has also sheltered the same organizations that try every single day to kill our people. We have been paying Pakistan billions and billions of dollars at the same time they are housing the very terrorists that we are fighting. But that will have to change, and that will change immediately. No partnership can survive a country's harboring of militants and terrorists who target US service-members and officials."
There could be a direct connection between Trump's speech and the Kabul attack, Beirut-based journalist Martin Jay told RT.
Read more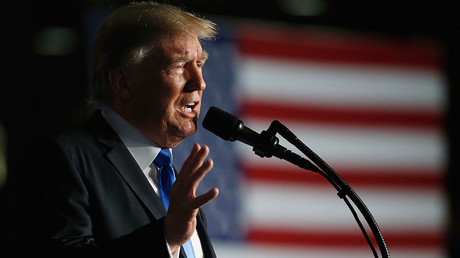 "Organizations like the Taliban or ISIL [Islamic State] in Afghanistan, sometimes called IS-K, these organizations don't send emails, they send messages like this, and there's no question there's a link to what Trump's recently announced with the new program in Afghanistan," Jay explained. "But there's something else you've got to look at."
"Trump has pinpointed one of the big problems that his campaign will confront, which is the role of Pakistan. He's threatened Pakistan with the withdrawal of one million dollars of aid if it doesn't get into line and its own government forces don't crack down on both Afghan and Pakistani Taliban on the border, and that's key to winning anything.
So if that was to happen, if the Pakistan government actually did crack down on the Taliban on that border, you can assume that the Pakistan Taliban would be much more galvanized and much more supporting the Afghani campaign in Afghanistan against US coalition forces, so I think there could be a message in that [the latest] attack against the diplomatic community."
At least 173,000 civilians in Afghanistan and Pakistan have been killed since the start of the US-led occupation of Afghanistan in 2001, as well as some 2,400 American soldiers. After almost 16 years of warfare, there seems to be no end in sight to the bloodshed in Afghanistan.