Is women-specific taxi service in Paris just a sexist marketing ploy?
Published time: 29 Aug, 2017 17:01
Edited time: 30 Aug, 2017 13:07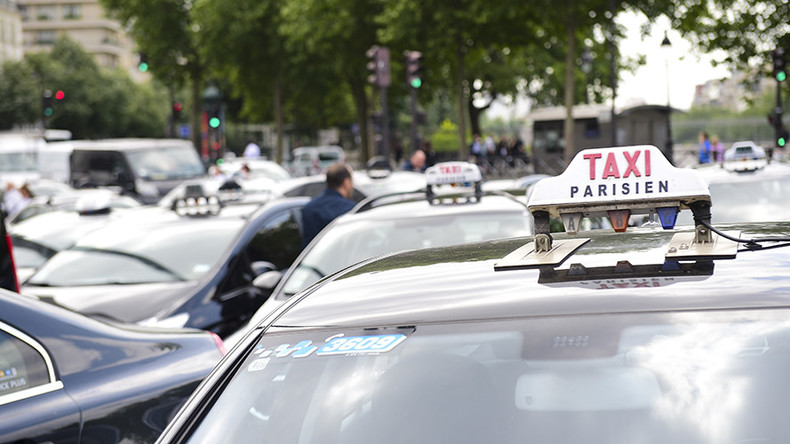 A new women's taxi service has launched in Paris aimed at curbing sexual harassment and assault on public transport during the daily commute.
"They are generally more relaxed, can wear makeup, talk about subjects, or in a way that they would not allow themselves so freely with a man behind the wheel," Women Drive founder and CEO Sarra Boubchir told Le Parisien.
"Between women one is more at ease. I even have clients who have drunk a little, in which case they are happy to be in my car!"
The service offers users a luxury experience with concierge and personal shopper options, female drivers, water bottles, makeup kits, and the use of computer tablets all without the "indiscreet looks, delicate questions, or ambiguous proposals" women are subjected to on public transport and in regular taxis.
Transport is provided by multilingual "hostesses" in Mercedes C-Class 5-door cars.
Boubchir, herself a professional chauffeur, aims to "prove that transporting people is not a profession reserved for men, and that women have the right to be transported in peace," reports The Local.
Boubchir came up with the idea following an incident in which a male taxi driver made unwanted sexual advances towards Boubchir and her friend after a night out.
"When we refused to respond to his advances, he left us at the side of the road," Boubchir said, as cited by Le Figaro.
The start-up joins the so-called "sharing economy," dominated by other ride-sharing services such as Uber and Lyft.
READ MORE: Uber failed to report sex attacks by drivers, top Met officer claims
The service is available only in Paris only but Boubhcir hopes to expand throughout France in the future. However, with rides costing €20 ($24) for a 1.5 mile journey, or €50 for a one-hour ride, the service may be priced out of the market elsewhere in France.
Men are not barred from the service but it's aimed at the female demographic.
Héloïse Duché, founder of the Stop Street Harassment association in France, believes it is simply "a marketing initiative that reinforces sexism."
"But when it is just a marketing initiative which plays on stereotypes, the supposed remedy only reinforces the origin of the problem: sexism," she told Femme Actuelle.