Crimea connection: Time-lapse video of 6,000-ton railway bridge arch being floated into place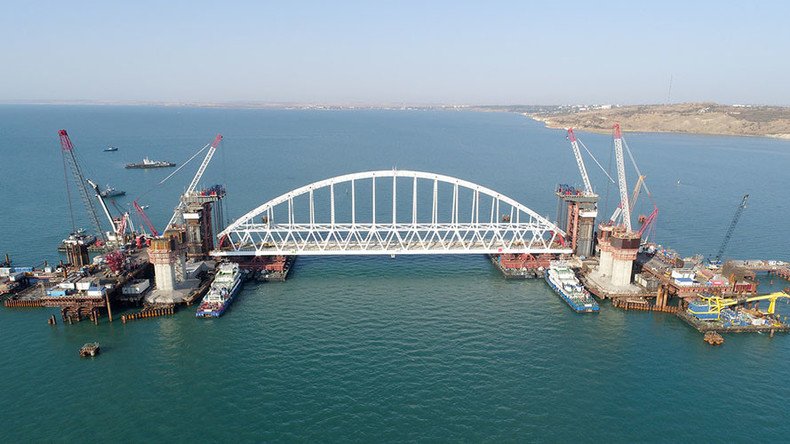 The constructors of the bridge connecting the Crimean peninsula with mainland Russia have released time lapse footage of a 227-meter-long railway arch weighing 6,000-ton being floated to its construction site, where it is to be installed on support columns.
The installation of the arch is one of the key phases of the construction of the bridge, which will be one of the biggest in Europe once completed. The bridge is to have two such arches, allowing ships to navigate into the Kerch Strait under the 35-meter-high bridge.
READ MORE: Russia installs Crimea bridge railway arch in unique operation (VIDEO)
You can share this story on social media: