Trophy ISIS-made weaponry on display at Russia's Army-2017 expo (PHOTOS, VIDEO)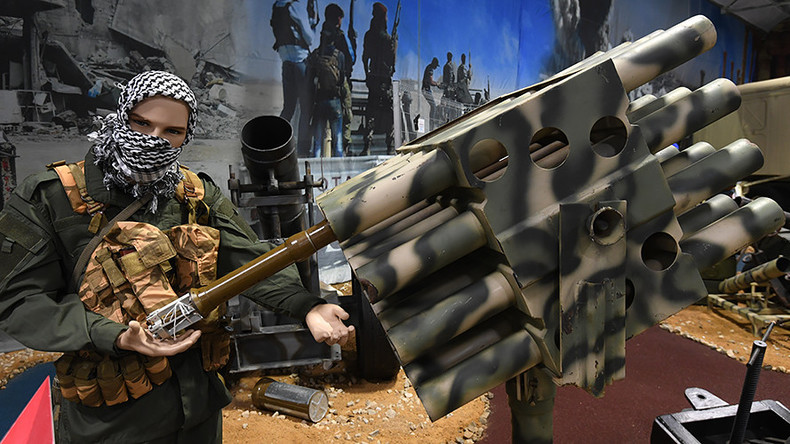 Among the exhibits shown at the Army-2017 international military expo in Russia are trophies from Syria – weapons captured from terrorist groups by the Syrian Army. The pieces range from home-made mortars to military-grade firearms and explosives.
The weapons on display were mostly captured in Aleppo, Homs and Hama governorates in ambush operations against forces of terrorist groups Islamic State (IS, formerly ISIS/ISIL) and Jabhat Fateh al-Sham (formerly Jabhat Al-Nusra).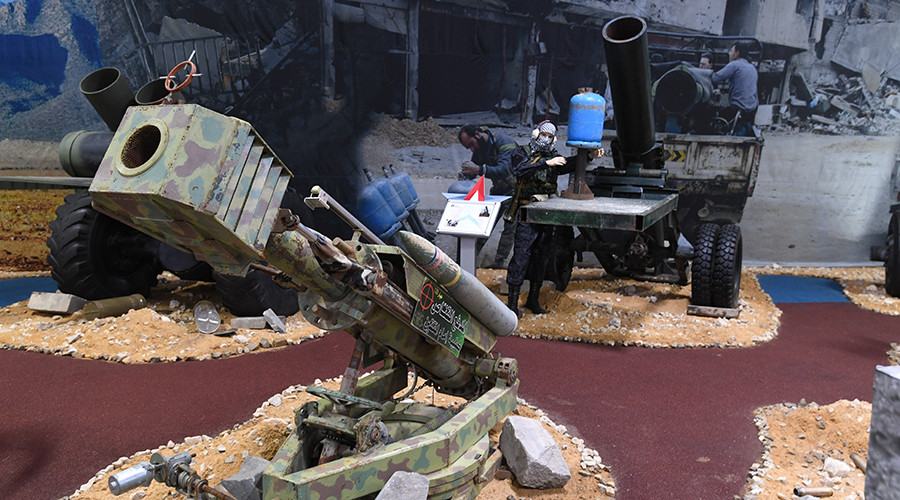 Most of the exhibits were made in terrorist workshops from whatever materials they had at their disposal. The hardware includes mortars made from water pipes, several improvised multiple rocket launchers, a two-barrel 305mm caliber weapon and a so-called 'hell cannon' - a howitzer firing shells made from propane canisters.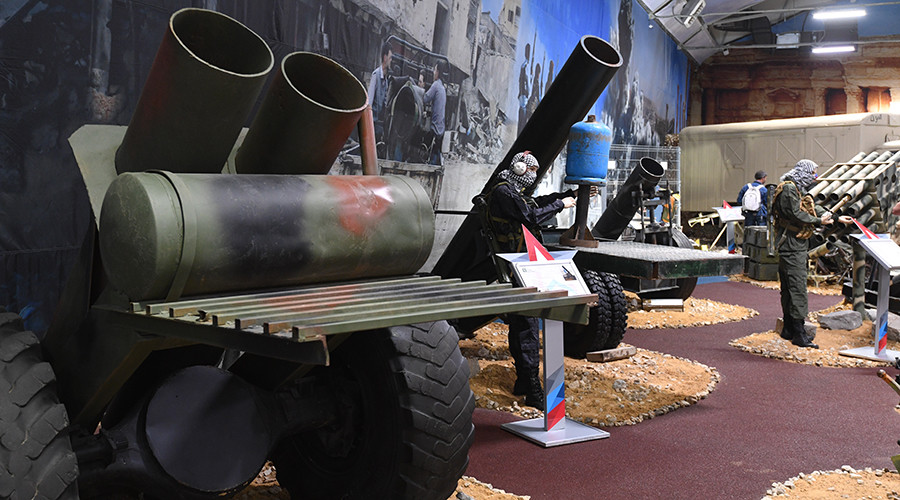 Part of the display recreates a workshop for producing projectiles filled with low-grade toxic agents. The jihadists used such improvised chemical weapons to instill terror in the civilian population.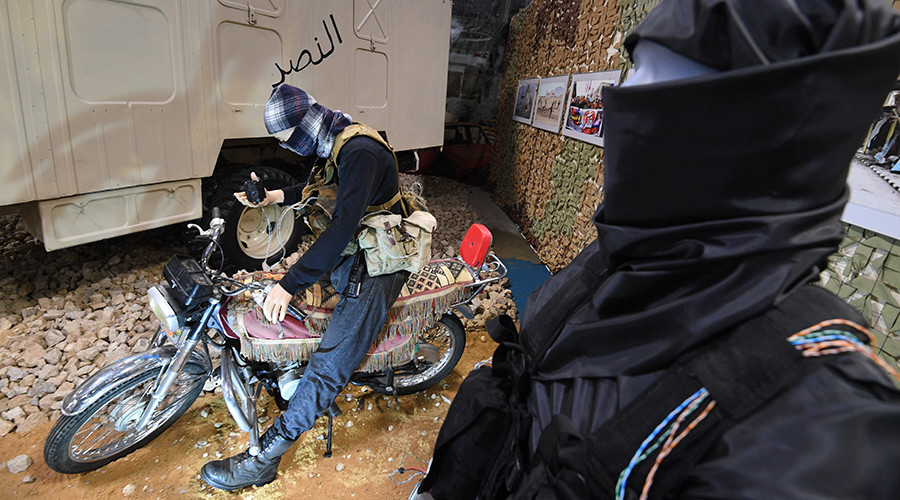 Other trophies include firearms such as Glock handguns, Remington rifles, Chinese Type-56 assault rifles, military-grade landmines and rockets, and other equipment including modern gas masks.