'Indiscriminate use of violence': Police clash with migrants protesting eviction in Rome (VIDEO)
Riot police with water cannons in Rome clashed with stone-throwing migrants at a makeshift camp where they were protesting their eviction from a building they have occupied for years. MSF says 13 people were injured in "indiscriminate use of violence."
Scuffles broke out in central Rome early Thursday, as officers tried to squeeze out around a hundred refugees from Independence Square, which they have occupied since the weekend. Police in riot gear deployed water cannon against the migrants, who used pepper spray and threw stones and bottles at the officers, La Reppublica reports. Two people were arrested, according to Reuters.
Doctors Without Borders (MSF) says that 13 people have been injured, most of them women. On its Twitter feed, the organization said the "indiscriminate use of violence" followed the eviction, without specifically blaming the police or protesters.
Police, citing the risk that some refugees had gas cylinders and flammable liquids, say force was used in order to remove them from the square, which they refused to do. Protesters have camped inside an office building for the past five years, and have defied an eviction order since last week. According to Italian media, the refugees refused to accept the housing proposed by the municipality yesterday.
On Saturday, 500 police officers cleared the Palazzo Curtatone building, where around 800 refugees, mostly from Eritrea and Ethiopia, had lived since 2013. According to Il Post, the migrants were not offered alternative lodgings immediately after the eviction. As hundreds of displaced people had to sleep on the pavement outside the building, the authorities allowed women and children onto the first floor, Reuters reports.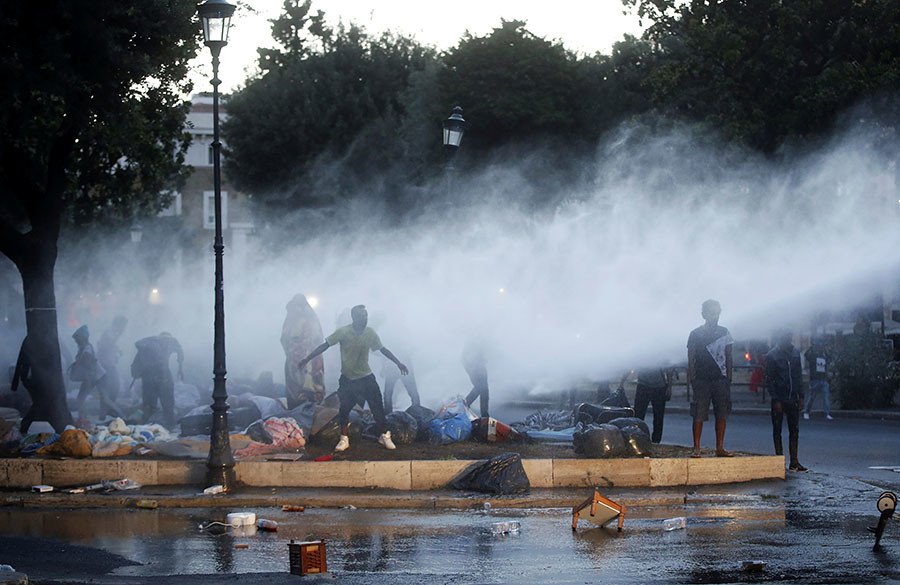 READ MORE: Tent city: Refugees crowd Paris after 'Jungle' closure, residents don't recognize own city
With most of the squatters having been granted asylum in Italy, banners reading "We are refugees, not terrorists" or "We are not terrorists. We want a house to live in" were hung on the building.
"This is a very sad situation: we are talking about 800 people with refugee status, survivors of wars, persecution or torture, which in some cases have also obtained Italian citizenship, thrown into the streets in inhuman conditions without a real sustainable alternative by the city of Rome, which we have in vain expected in the square," UNICEF Italy spokesman Andrea Iacovini wrote in a Facebook post.
The UN refugee agency (UNHCR) in Italy previously issued a statement, voicing "deep concern" over the eviction, calling on the authorities "to ensure adequate integration measures for those with a right to international protection."
One of the Eritrean squatters, named Simon, told Internazionale newspaper that two women were beaten after police entered the building to take the refugees to the station.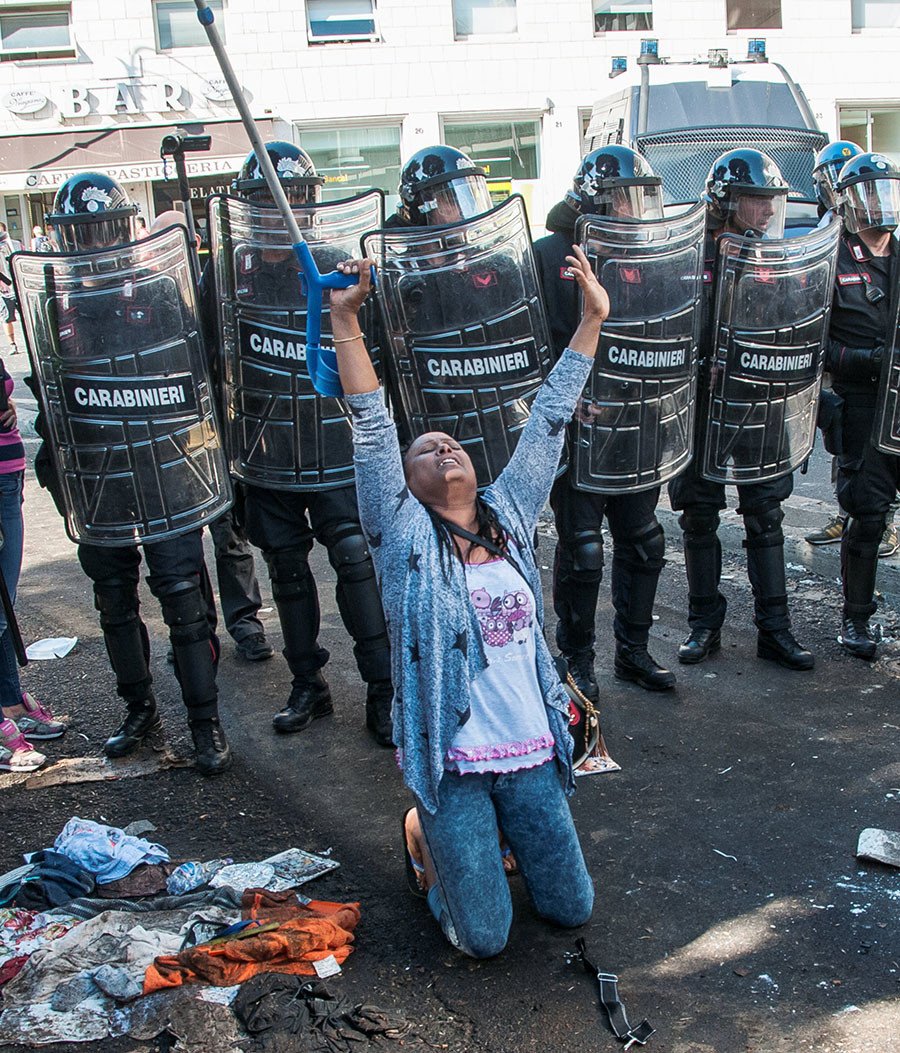 Saturday's eviction is said to be the fourth such operation since July, conducted as a security measure, AP reported.
As of July, nearly 84,000 migrants have reached Italy by sea this year in an almost 20 percent spike, compared to the same period of last year. Almost 200,000 accommodation places across Italy are nearly filled, the UN high commissioner for refugees, Filippo Grandi, said.
You can share this story on social media: