Russia produces first serial Mi-28UB combat training helicopter (PHOTOS)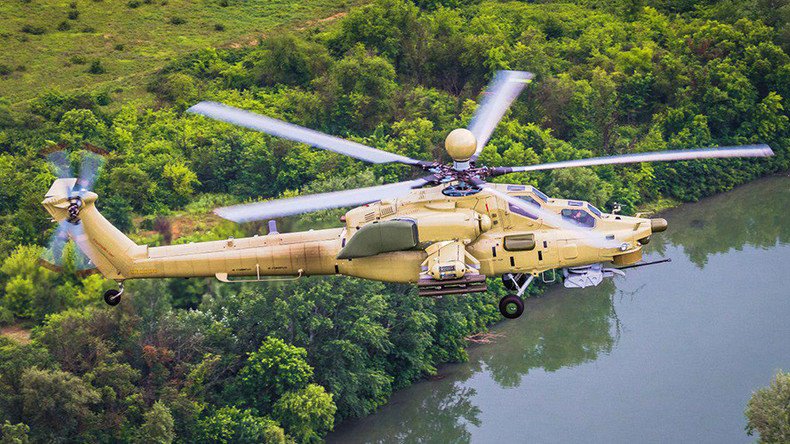 Russian Helicopters design and manufacturing holding has produced the very first batch of Mi-28UB combat training helicopters, a new version of the battle-tested Mi-28N "Night Hunter" ground attack helicopter.
The main difference with the Mi-28UB, compared to the basic model of the Mi-28N Night Hunter is a fully-fledged dual control system, which facilitates pilot training. A trainee pilot occupies the command cockpit, while an instructor sits in the front gunner's cockpit.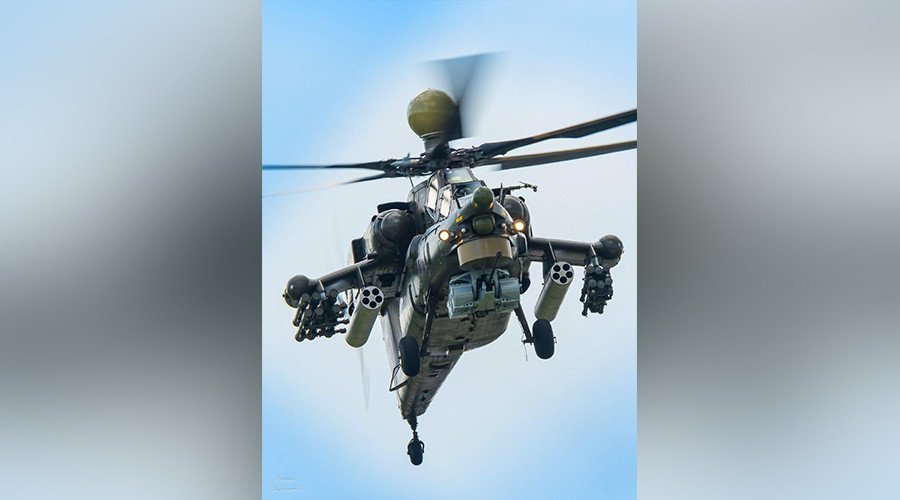 The new helicopter has also fully retained the combat capabilities of the Mi-28N Night Hunter, which was battle-tested during the ongoing Russian campaign against terrorists in Syria. The Mi-28UB "as well as its predecessor, preserves its maneuvering capability and can carry out combat missions at any time of the day or night," according to the company, and can support land units alongside with Mi-28N helicopters.
Other enhancements include energy-attenuating seats, which can absorb shock energy during an emergency landing, as well as new avionics and communication systems. The changes have enhanced "the helicopter's reliability, safety and performance specifications significantly," the company said in a statement.
The first batch of new helicopters was produced at Rostvertol, a subsidiary of the Russian Helicopters Holding. The machines are undergoing internal user acceptance tests at the company and eight helicopters are expected to be delivered by the end of this year, Russian Helicopters said.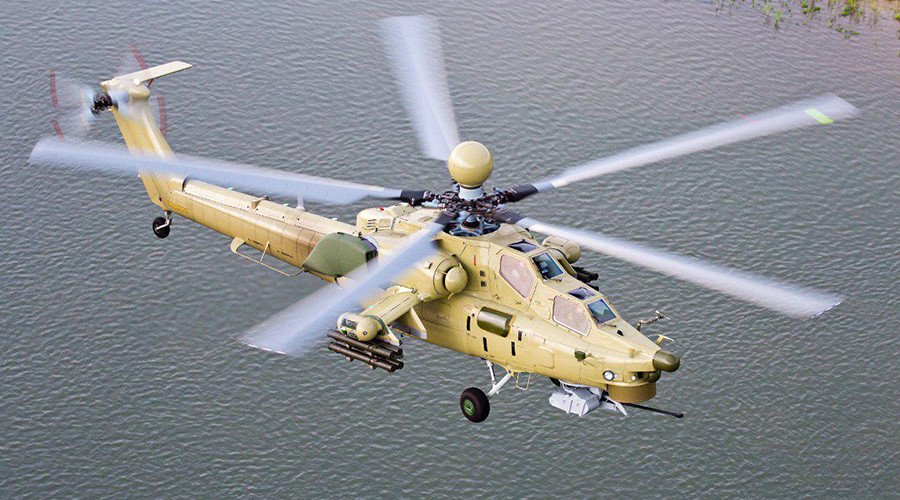 "Production of the first Mi-28UB batch is an extremely important step not only for Rosvertol and Russian Helicopters but also for our colleagues in the Russian Defense Ministry. The delivery of modernized Night Hunters will begin shortly. The Mi-28 has proved its efficiency, and we expect that its combat training version will be of great demand in the army," Russian Helicopters CEO Andrey Boginsky said.
WATCH MORE: 'Night Hunters' Mi-28 Flight in 360: Russian aerobatic team performs epic stunts
The development of Mi-28UB began in 2010, with a modified serial Mi-28N machine serving as a prototype. The helicopter was designed specifically to meet the needs of the Russian Air Force. Following the successful state tests, the machines have entered production at the Rosvertol plant in Rostov in 2016.
You can share this story on social media: