Europe cannot rely on US support to defend itself – EU Commission chief
Published time: 20 Aug, 2017 20:48
Edited time: 20 Aug, 2017 21:02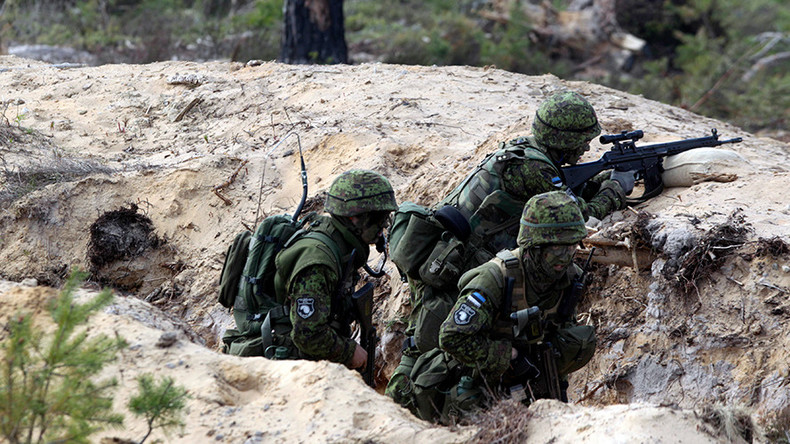 European Commission chief Jean-Claude Juncker has said the continent cannot rely on American military support in the long run, reiterating his previous calls for establishing Europe's own integrated military.
"It becomes clear that we cannot rely on American defense support in the long run," Juncker told the Austrian Tiroler Tageszeitung newspaper.
Speaking about the current state of European affairs, he said Europe only became stronger and more inclined to stick together after the British voted to leave the EU in their landmark 2016 referendum.
The 27-member bloc, he said, is steadily recovering from the crises it has faced since 2015, including the mass influx of refugees and the surprise election of Donald Trump as US president.
The veteran politician has consistently suggested that Europe become less dependent on its transatlantic ally in terms of military support. In June, he argued the European Union should cease "outsourcing" defense matters.
"The protection of Europe can no longer be outsourced. Even our biggest military powers – and I could count them on one, maximum two – cannot combat all the challenges and threats alone," he said at the Prague Defense and Security Conference.
Less than three percent of Europe's troops are combat-ready and fit for deployment, he said, while alluding to the creation of European Defense Fund to conduct defense-related research.
Juncker said Washington now believes "they are shouldering too much of the burden for their wealthy European allies," which in turn should make Europe more pro-active in defending their interests.
Calls for a greater European military integration have also been voiced by other senior officials. Hans-Peter Bartels, the German parliament's Commissioner for the Armed Forces, said in June "there will be a European army in the end," destined to unite "disorganized, technically fragmented and duplicate structures."
Hungarian Prime Minister Viktor Orban has also championed the move to create a joint defense force on a number of occasions. "We should list the issue of security as a priority, and we should start setting up a common European army," he said last August at a meeting with German Chancellor Angela Merkel and the Polish, Czech and Slovak leaders in Warsaw.
Though the Treaty on European Union provides for substantial defense integration among member states, Europe's own military structures remain embryonic.
There are several joint military formations operating under the auspices of the EU, including Eurocorps, formed by a Franco-German brigade, and a number of smaller battlegroups formed by specific countries across the continent.
The EU Military Staff (EUMS), which is attached to the office of the High Representative for Foreign Affairs, oversees external deployments but does not act as a fully-fledged military HQ.
In June this year, the Council of Europe moved to create the so-called Military Planning and Conduct Capability (MPCC) to strengthen the EUMS. The new body "will assume responsibility at the strategic level for the operational planning and conduct of the EU's non-executive military missions," the council said.