Several reported injured as rocket fire targets Syria's 1st international fair since 2011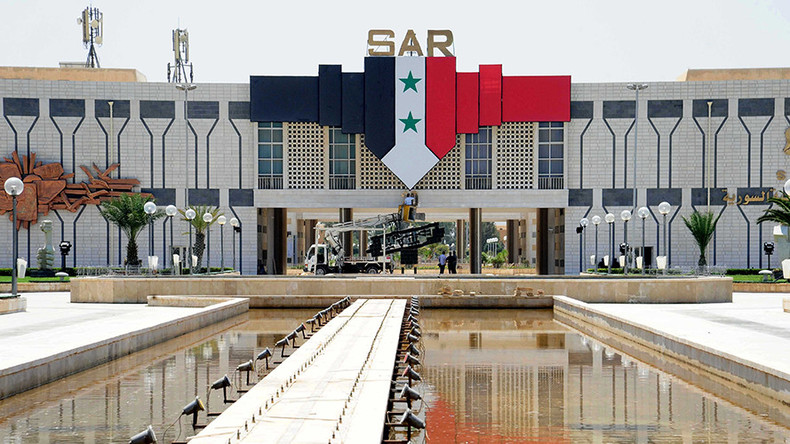 Several people have reportedly been injured by rocket fire that targeted the entrance to the Damascus International Fair venue, where a high-profile business gathering is currently underway.
The news was broken on Sunday by Syrian state television, but no details were immediately reported.
The fair, which opened earlier on Thursday this week and is scheduled to last for 10 days, had been hosted by Syria since 1954 and was among the most prestigious business events in the Arab world before the armed conflict erupted in 2011.
The government in Damascus touts the reopening of the gathering after a six-year delay as a sign of life getting back to normal in Syria.
According to state news agency SANA, an unexpectedly high number of visitors were attracted to this year's fair, causing traffic jams on the road between the Damascus International Airport and the fair venue.
Businessmen from countries like Libya, Iraq and Kuwait, as well as several delegations from foreign governments are attending the event.
"Our participation in this fair is evidence to our overall support for Syria, which is recovering from what it had to endure," Lebanon's Industry Minister Hussein Hajj Hassan told RT Arabic at the exhibition.
You can share this story on social media: