5 injured incl baby after car hits pedestrians in busy Sydney street 'not deliberately'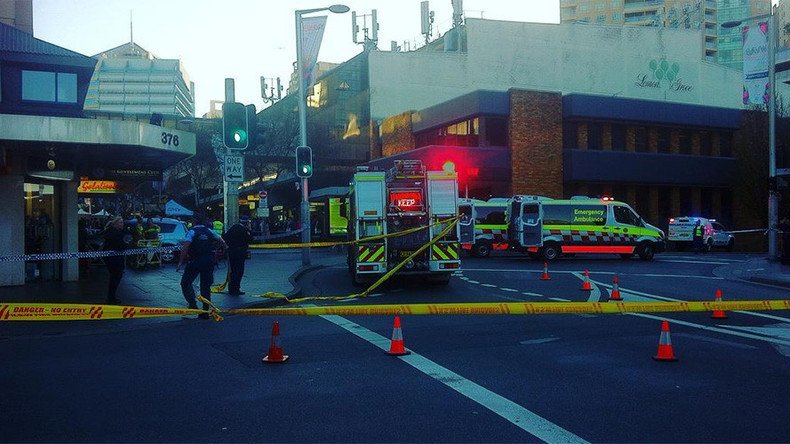 At least five people have been injured, including a baby, after a car rammed into pedestrians in a busy street in Sydney, police told local media, adding that a woman is in serious condition. Police believe the driver of the car may have suffered a medical episode.
The incident reportedly took place near a restaurant on Victoria Street, Chatswood, a major business and residential district on the Lower North Shore of Sydney.
One woman in serious condition has been airlifted to nearby Royal North Shore Hospital, police said. Four other people, including a baby, were also taken to hospital.
"Their ages and conditions aren't known," New South Wales (NSW) police said in a statement on Facebook.
"The car was coming through and lost control and then he hit about four people," a witness told local 7 News. "I was so worried."
"It [the car] went up the walkway then went past the shop, next to our shop and I think it crashed with a pram and a pair of grandparents," another witness told the ABC.
The male driver remains at the scene of the incident, police said, adding that it looks like he didn't deliberately ram into the crowd.
According to police, the driver "is believed to have suffered a medical episode."
"The male driver of the vehicle remains at the scene where he is assisting police. The incident was not a deliberate act and it's believed the man may have suffered a medical episode," the statement added.
Police have set up an exclusion zone around the scene of the incident.
You can share this story on social media: