Scuffles in Barcelona between far-right & counter-protesters following terrorist attack (VIDEO)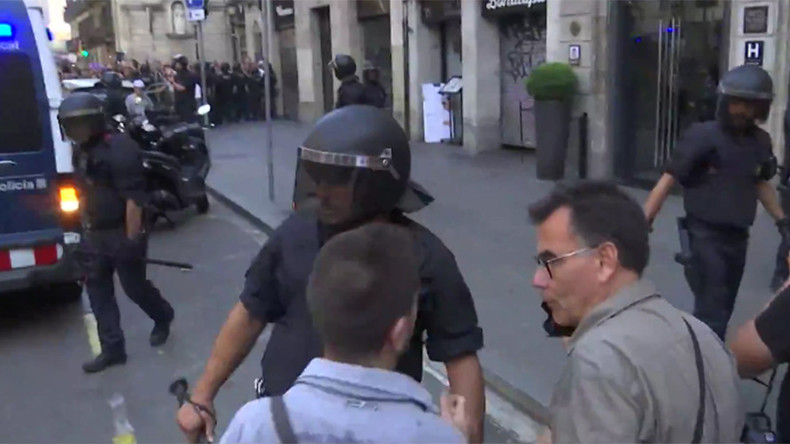 Police were forced to intervene as scuffles broke out between far-right anti-Islam protesters and participants of a counter demonstration in Barcelona, following Thursday's terrorist attack in the city.
Anti-fascist and far-right groups organized simultaneous protests in Barcelona just one day after a terrorist attack claimed the lives of 14 people and injured 100 more.
Scuffles broke out between the opposing groups merged near Las Ramblas at around 7pm local time.
The Spanish far-right group La Falange assembled close to the La Boquería marketplace in the city center, just 500 meters from where a van plowed into a crowd of pedestrians on Thursday.
La Falange blames "policies of multiculturalism" and immigration for the terrorist attack, for which Islamic State (IS, formerly ISIS/ISIL) has claimed responsibility.
The far-right group has more than 11,000 Facebook 'likes' and often shares anti-Islamic sentiment on its page.
The left-wing Catalan groups Arran and Endavant have set up counter-demonstrations in response to the march, and also began their protest near La Boquería.
You can share this story on social media: