Swedish scissor attack: Man suspected of 'honor killing' after female relatives & boys 'shook hands'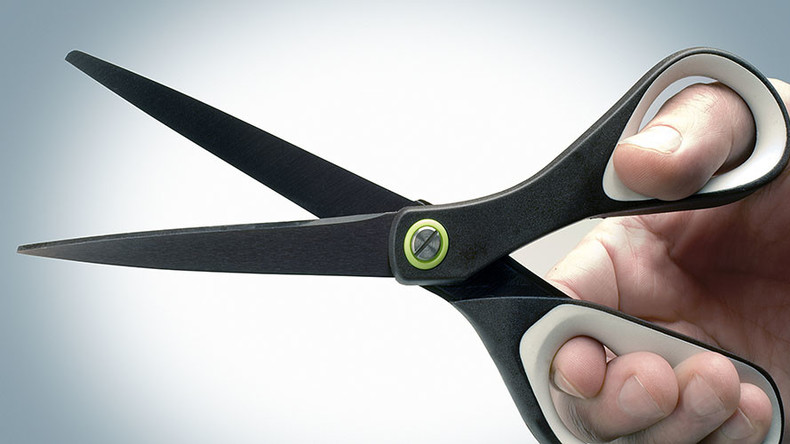 A man in Sweden has been charged with murdering a family member with scissors, according to local media. The victim's wife says it was an "honor killing" because the victim refused to kill his daughters after they had shaken hands with boys.
The incident, which occurred in May 2017 at Stensjön lake in Grycksbo, involved "cutting or stabbing with scissors" in the victim's neck, according to the indictment, which was seen by The Local.
The 46-year-old victim "died from bleeding as a result of the vascular injuries to his throat."
The victim's wife says the incident occurred after the suspect became offended that the victim's daughters had shaken hands with boys – an action which the suspect believed damaged the family's honor.
As a result, the 50-year-old suspect reportedly asked the victim to kill his daughters. The father refused and ended contact with the suspect.
However, the victim's wife believes her husband was later lured to the lake and killed by the man in an "honor killing."
Prosecutor Gun-Britt Strøm has said the attack was carried out with intent and "could be called honor conflict," SVT quoted her as saying.
The suspect has denied committing murder, saying he was assaulted by the man and merely used the scissors as a self-defense weapon.
The suspect says he had the scissors in his tackle box, as he was at the lake to go fishing. He claims he would have used another weapon in the box, such as a knife, if he had intended to kill the man, according to Expressen.
READ MORE: Teenage girl found chopped up in freezer in suspected honor killing
The suspect's trial will include nine witness interviews, forensic evidence including blood samples, and an analysis of the alcohol in the suspect's bloodstream at the time of the incident.
It comes just one month after six people were convicted of murder by a court in Gävle, Sweden, after a man was killed for having an affair with a married woman.
Honor crimes are those which are viewed as having brought shame upon the family in some way, with common "offenses" involving those who challenge, defy, or break strict rules imposed on them, such as a female refusing to enter into an arranged marriage.