400 killed, hundreds missing in devastating Sierra Leone mudslide (PHOTOS, VIDEOS)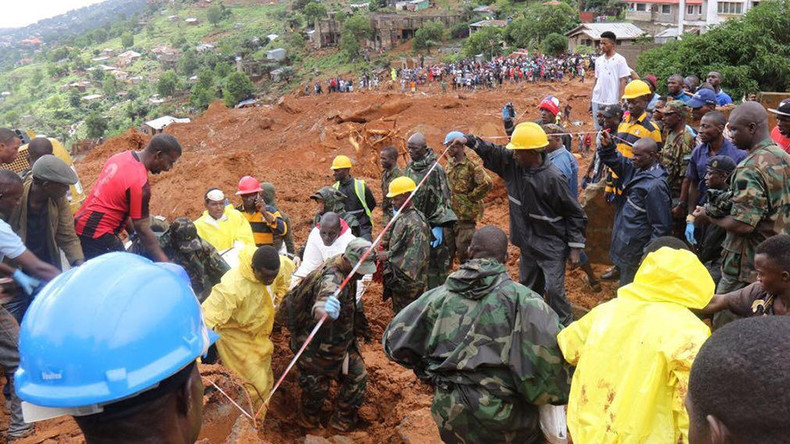 Rescuers have recovered 400 bodies from a mudslide that wiped out entire communities outside Freetown in Sierra Leone Monday, with the number of dead expected to rise as "thousands" remain missing.
"As the search continues, we have collected nearly 400 bodies – but we anticipate more than 500," chief coroner Seneh Dumbuya told Reuters.
President Ernest Bai Koroma told reporters the "devastation was overwhelming us," and that "entire communities have been wiped out."
The mudslide struck the Regent area Monday, when parts of Sugar Loaf mountain collapsed under heavy rain. Interior minister Paolo Conteh said thousands of people are missing, while about 3,000 people have lost their homes.
Aid workers are racing to avert outbreaks cholera and typhoid because of contaminated water and flooding.
"We are also fearful of outbreaks of diseases such as cholera and typhoid," said Red Cross Society spokesman Abu Bakarr Tarawallie.