Seconds from disaster: Passenger jet & drone narrowly avoid collision over Israel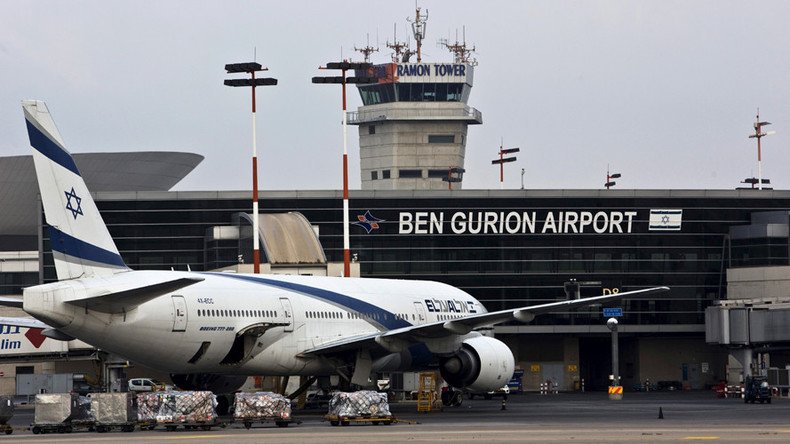 Quick-thinking pilots were forced to perform evasive maneuvers to avoid colliding with a multi-rotor drone while preparing to land at Israel's Ben Gurion airport in Tel Aviv.
The plane, with up to 180 passengers, was en route from Romania when the incident occurred and, thanks to the actions of the pilots, made a safe landing.
This latest near miss occurred on June 10, but details came to light only following the release of a report stemming from a safety investigation by Israel's Ministry of Transport, local media i24 News reports.
Once the co-pilot noticed the drone, the pilot immediately took control of the aircraft, lifting the left-wing to avoid smashing into it. The crew were not immediately sure if the Wizz Air plane was hit. Following inspections investigators found no evidence of a collision.
Israel is one of many countries reporting an upsurge in near-miss incidents involving planes and drones, usually flown by private UAV enthusiasts. A similar event occurred in 2015 when a drone reportedly came within a mere 100 meters of an aircraft carrying 160 people.
That incident prompted Transportation Ministry official and author of this latest report, Yitzhak Raz, to say: "This is a serious incident that represents a worrying trend that is only increasing."
In July, 21-year-old Niv Stobenzki was arrested after posting a video to Facebook and YouTube showing him flying his UAV close to planes in Tel Aviv. "Crazy shot and little dangers but that's it, filming air planes from about 90ft distance from the drone enjoy," he bragged.
Furious drone hobbyists lambasted Stobenzki for his irresponsible piloting with many claiming to have reported him to the relevant authorities.
After being interrogated, he was placed under house arrest for five days and had his equipment confiscated by police.
You can share this story on social media: