N. Korea may put off Guam strike if 'foolish Yankees' refrain from provocations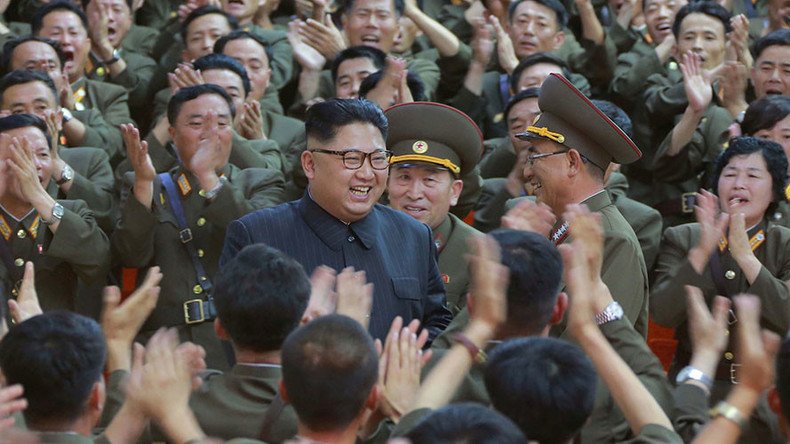 North Korean leader Kim Jong-un has vowed to wait a little longer before striking the US territory of Guam and watch "the foolish and stupid conduct of the Yankees," urging Washington to refrain from further escalation of the Korean crisis.
Kim Jong-un advised Washington "to take into full account gains and losses with clear head" as further confrontation is "unfavorable for any party."
"In order to defuse the tensions and prevent the dangerous military conflict on the Korean Peninsula, it is necessary for the US to make a proper option first and show it through action, as it committed provocations after introducing huge nuclear strategic equipment into the vicinity of the peninsula," the Korean Central News Agency (KCNA) reported, as cited by KCNA Watch on Tuesday.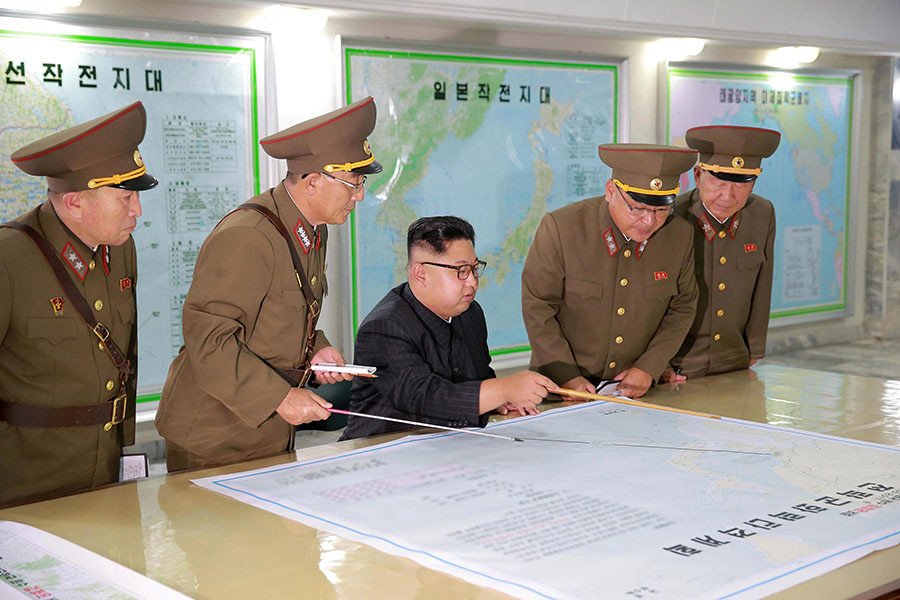 While the North Korean military presented a plan "for an enveloping fire at Guam at the command post," Kim Jong-un said that he would take time and before implementing the decision.
"The US imperialists caught the noose around their necks due to their reckless military confrontation racket," KCNA Watch cites the leader as saying, adding that he "would watch a little more the foolish and stupid conduct of the Yankees spending a hard time of every minute of their miserable lot."
However, if America persists in its "extremely dangerous reckless actions on the Korean peninsula and in its vicinity, testing the self-restraint of the DPRK, the latter will make an important decision as it already declared," Kim Jong-un warned.
North Korea has not completely abandoned plans to launch its Hwasong missiles at Guam, promising that it would "wring the windpipes of the Yankees and point daggers at their necks" in case of any further "power demonstration."
Kim's statement came as he was inspecting the country's strategic force command, where he was presented with the Guam attack plans.
The belligerent rhetoric between Washington and Pyongyang has escalated even more since the UN approved a new round of sanctions against the North. Both sides are engaged in a war or words, threatening to resort to military options.
You can share this story on social media: