Car rams into restaurant east of Paris, kills 13yo girl & severely injures others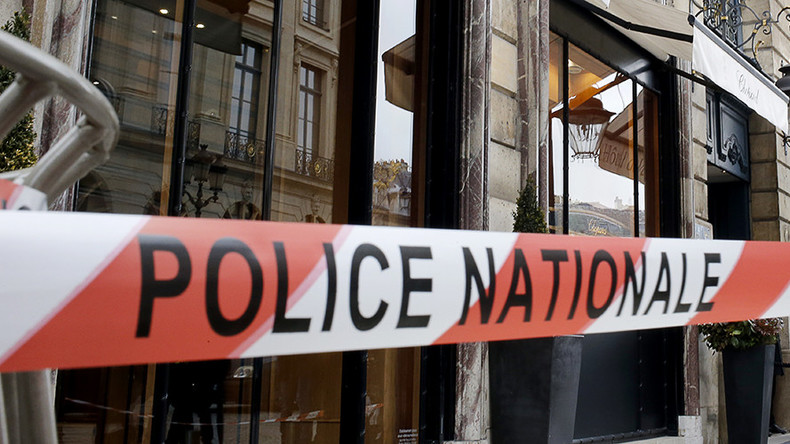 A 13-year-old girl has been killed after a man deliberately plowed his car into a pizzeria in the French commune of Sept-Sorts, Seine-et-Marneinto. The arrested 32-year-old suspect, authorities believe, was suicidal with no terrorism related tendencies.
On Monday night, the man driving a dark-colored BMW, slammed his vehicle into the sidewalk cafe in Sept-Sorts, a small commune east of Paris, where patrons of Pizzeria Cesena were having dinner. Photos reportedly from the scene and circulated on social media, show smashed tables and chairs while the car can be seen inside the restaurant.
Authorities announced that a 13-year-old girl was killed while her younger brother sustained life-threatening injuries in the tragic incident.
Authorities initially said the victim was 8-years-old, but later revised the girl's age to 13. France's interior ministry spokesman, Pierre-Henry Brandet, told BFM TV that four other people were seriously injured and are in a condition of "absolute emergency." Another eight people sustained light injuries.
Authorities have detained the 32-year-old suspect. Brandet noted that the French driver, whose identity has not yet been released, was suffering from depression at the time of the incident following a failed suicide attempt last week.
"The driver has no legal record, he was likely depressed," Brandet said, adding that initial findings indicated that the incident was not terrorism-related.
"The first elements do not go in the direction of a track, of a terrorist action," Brandet told BFM adding that the act was "undoubtedly deliberate."
Earlier, the prosecutor's office also noted that the attack was "deliberate" but had "nothing to do with a terrorist act."
Meanwhile, a judicial source told BFM, that the assailant's first statements "make it possible to dismiss the terrorist track." The source added the suspect had "tried to put an end to his life days [earlier] without success."
The suspect made a suicide attempt Sunday, a judicial source told the Le Dauphiné libéré newspaper. "He might have decided to try it again," the source said.
Authorities are continuing to question the suspect.
You can share this story on social media: