Failure to report sex abuse disclosures in confession should be crime – commission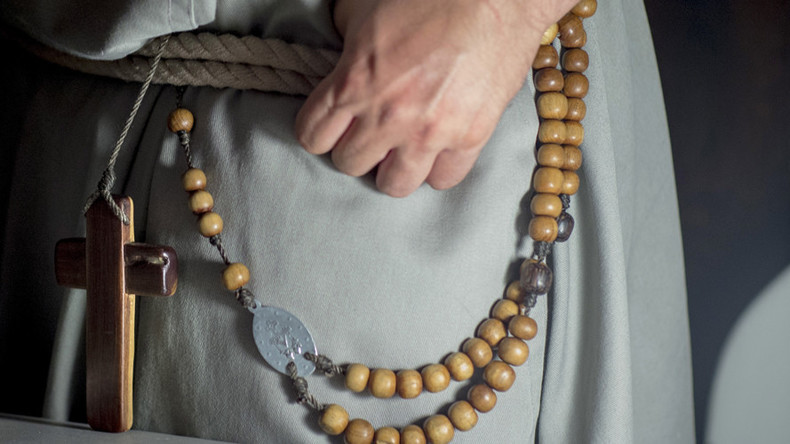 Priests who fail to report information about child sex abuse disclosed to them during religious confession should face criminal charges, an Australian investigative authority recommends in a new report.
Australia's Royal Commission into 'Institutional Responses to Child Sexual Abuse' recommends that all states and territories in Australia introduce legislation to make failure to report child sexual abuse in an institutional setting a criminal offense.
The report stated that there should be "no excuse, protection nor privilege" for clerics who fail to alert police after being told about sexual abuse during religious confession. This is despite the fact that the inviolability of the seal of confession is considered exempt from mandatory reporting requirements.
The inquiry says the right to practice one's religious beliefs "must accommodate civil society's obligation to provide for the safety of all and, in particular, children's safety from sexual abuse."
It is among one of 85 recommendations made in a report proposing a number of changes to Australia's criminal justice system to ensure fairer treatment for child sexual abuse victims.
The royal commission is Australia's most powerful investigative body. It was established in 2013 to investigate how churches, sports clubs and other institutions have responded to child sex abuse allegations.
Other recommendations made by the commission include:
Expanding grooming offences to include victim's relatives or caregivers

Less traumatic methods of testifying for victims

Creating national laws to prevent offenders moving between institutions

Reforming sentencing practices, including harsher penalties for repeat offenders
The recommendations come after the inquiry heard that between 1980 and 2015 more than 4,400 people claim to have suffered child sexual abuse. It was also informed that more than 7 percent of Australia's Catholic priests allegedly committed child abuse offenses between 1950 and 2010.