'Waiting for you at home': Relatives of Russian children in Iraq come forward after RT coverage
Two sisters, a toddler and a cheeky boy – people claiming they're relatives of these children from an Iraqi orphanage shown in RT coverage have contacted the channel after the video went viral, sharing their grief.
"I recognized by nephew the second I watched the video," a woman, who said her name was Khadijat, told RT crying.
Since Thursday, RT has started receiving calls from people who say they recognize children seen in the video from an orphanage in Iraqi capital of Baghdad aired earlier in August. RT showed Russian-speaking children whose parents, allegedly Islamic State (IS, also known as ISIS/ISIL) militants, were killed in fighting.
Khadijat said that the boy's name was Ali, and that she and her children are waiting for him.
"My son always asks me when he [Ali] gets home: 'Has Ali returned already?' They're looking forward to seeing him once again," she continued.
"Ali, come home soon. We're waiting for you," Khadijat's son added, addressing the camera.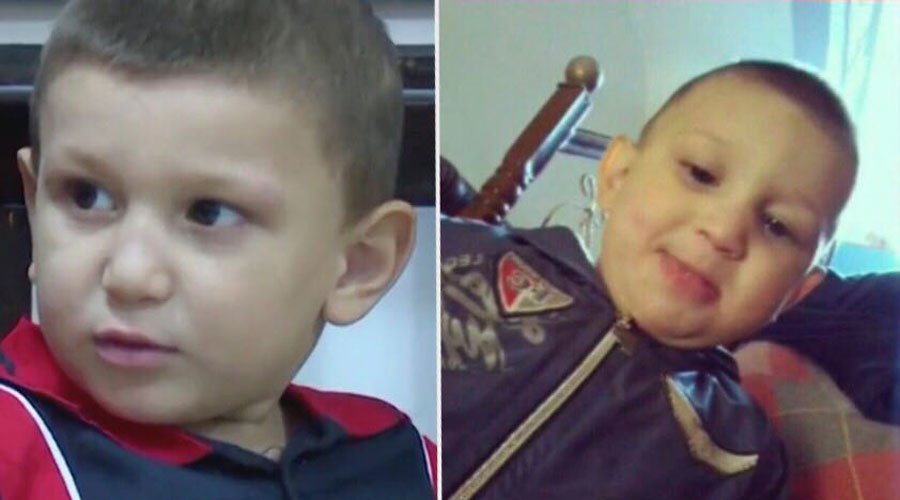 Two children, her son and daughter, showed the photos of a little boy whom they called Ali. They said they saw him in an RT video.
RT Editor-in-Chief Margarita Simonyan started raising awareness by calling on people to email children@rttv.ru if they recognize the children on her Twitter account in Russian.
Her call was followed by Chechen leader Ramzan Kadyrov, who posted the RT footage with the children on Wednesday evening. Since then the footage has gathered nearly 300,000 views.
RT correspondent Murad Gazdiev traveled to the Russian republic of Dagestan, after grandparents of two sisters – Hadija and Fatima came forward. Both said they hadn't slept for three days since they saw the video with the girls.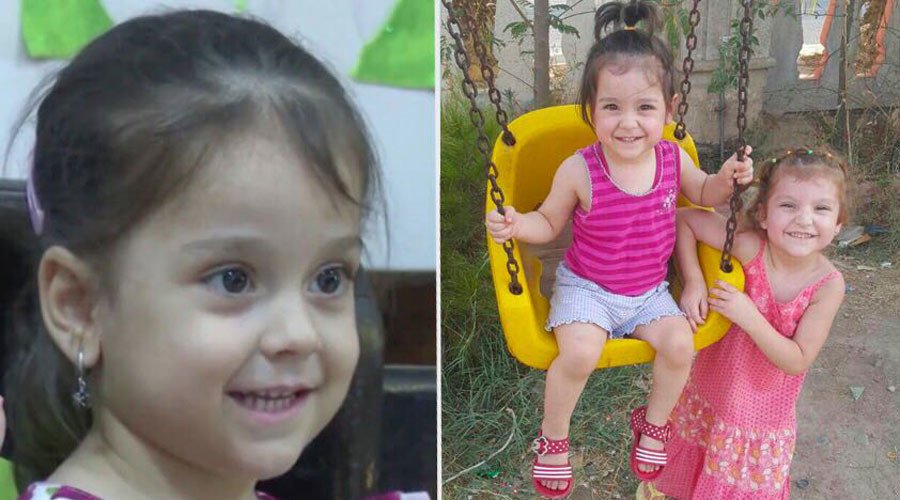 The girls were taken by their parents to Mosul some two years ago, then both parents were killed in a drone strike, leaving the children orphans, Gazdiev said, citing the girls' grandparents.
READ MORE: Relatives recognize Russian children in Iraq after RT coverage goes viral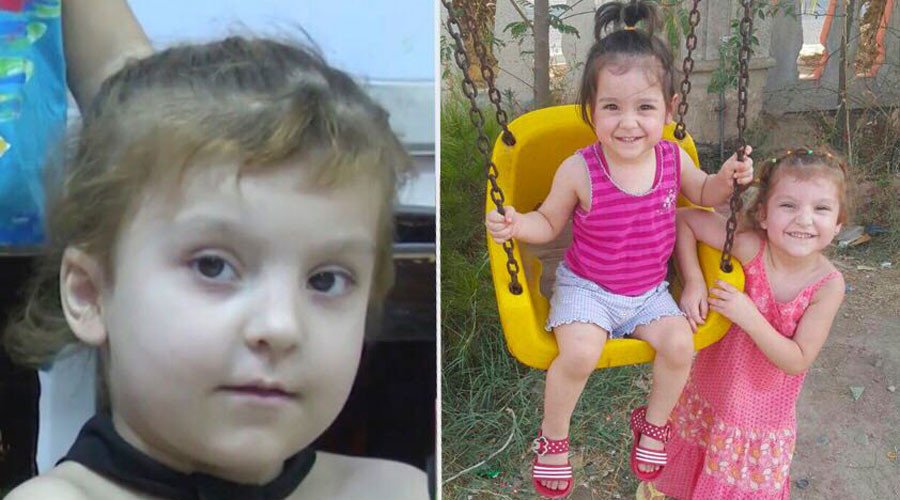 "Our children secretly left us. How could they take away their own helpless kids? If you are leaving why do you need to traumatize the kids? I still don't understand it," the grandfather of the girls said passionately.
"We are waiting for our girls," their grandmother added.
A woman from the southern Russian city of Astrakhan contacted RT and said she recognized a child in the video. She claimed that the boy was her grandson, who was born in Iraq and she only saw pictures of him sent by her daughter.
"Since last night…I saw this picture [the RT video], I was shaking ... I just couldn't… that's how nervous I was," she told RT with tears in her eyes.
Her daughter moved to Mosul with her husband several years ago. The couple already had a little daughter who is not seen in the RT video and whose fate is still unknown. In Mosul, she gave birth to the boy, who she claimed is in the footage. Then her husband was killed in fighting.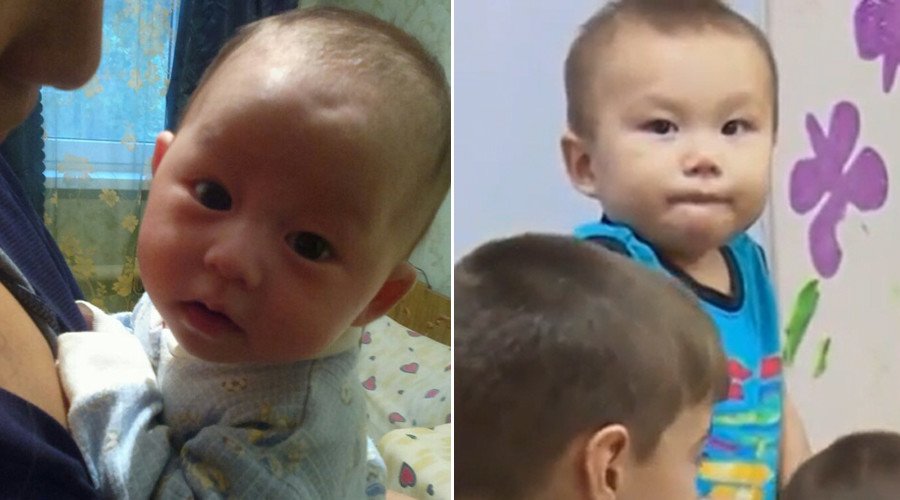 Living in hope of news the woman hasn't received any news since February.
"I still believe that my daughter is strong... and that she will survive it all…" the woman said.
One more woman earlier contacted the channel via Instagram, claiming she is the aunt of one of the boys seen in the footage. She said that the boy's parents took him to Iraq when he was only one-and-a-half years old. His father was killed in fighting, while his mother could not be reached for at least 10 months.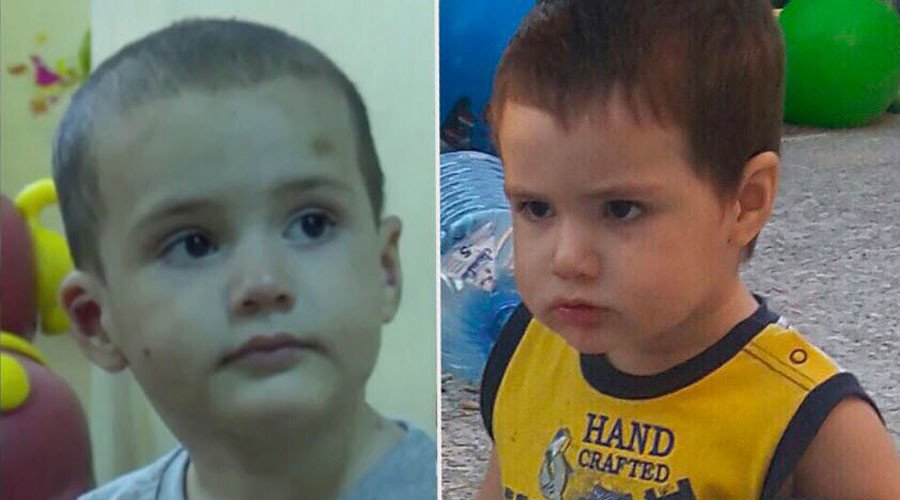 RT is offering its assistance in contacting the necessary authorities to conduct procedures on proof of kinship.
Russia is now trying to bring several dozen children from Iraqi orphanages back home. Earlier in August, a four-year-old Chechen boy, Bilal Tagirov, was brought back to Russia after living with his jihadist father, who was fighting alongside Islamic State (IS, formerly ISIS/ISIL) in Mosul.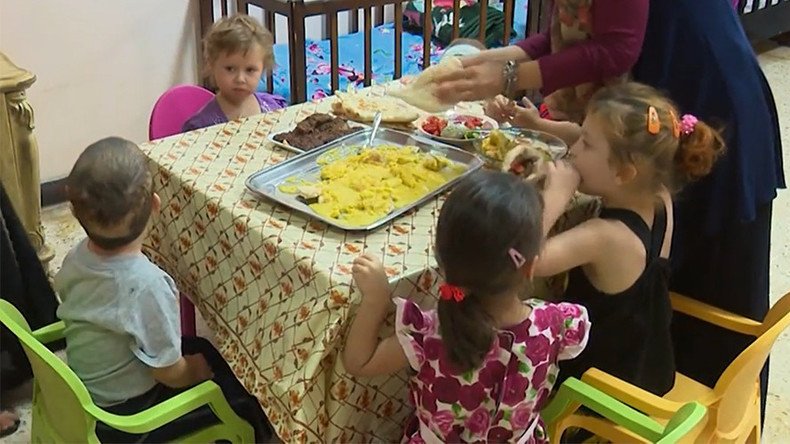 Russian Children's Ombudsman Anna Kuznetsova said that a number of appeals from relatives of children who were taken to Iraq by their radicalized parents has risen since the issue surfaced in the media.
"Many [relatives] attach photos [of these children] to their appeals. These are very tough stories," she wrote in a statement on Instagram.
READ MORE: Russia seeks to repatriate dozens of children in Mosul whose parents joined ISIS
Some 50 children of Russian citizens are now being held in different Iraqi shelters, Mikhail Fedotov, the head of Council for Civil Society and Human Rights, told RIA Novosti.
You can share this story on social media: