Nepal criminalizes tradition of forcing menstruating women into cowsheds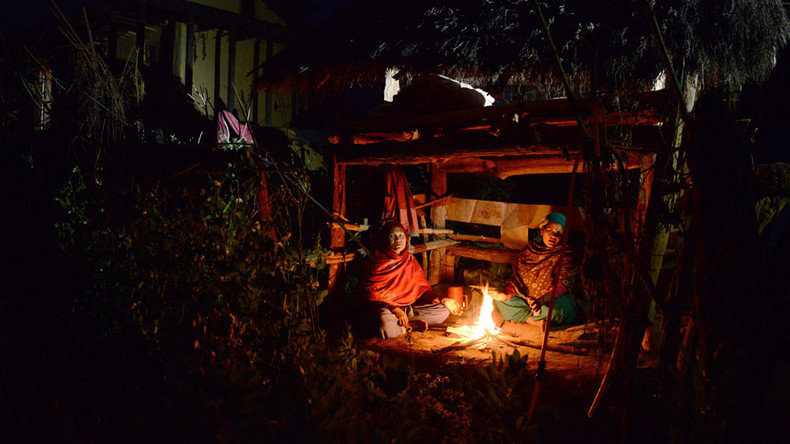 The Nepalese government has made it a criminal act to force women into cowsheds while they're on their periods. The ancient Hindu tradition sends menstruating females into the sheds to keep so-called "impurity" out of the home.
Although the practice – called 'chhaupadi' – was banned by the Supreme Court in 2005, it remains common in Nepal's remote west.
However, the government has now made the practice a criminal act that could come with jail time.
"The parliament has a passed a new law that makes chhaupadi a criminal act," lawmaker Krishna Bhakta Pokharel, who headed a parliamentary panel that finalized the legislation, told the Thomson Reuters Foundation.
"Anyone forcing women into seclusion during their period can now be sentenced to three months in jail."
The new law will come into force within a year, according to Pokharel, as authorities want to spread awareness of the legislation before cracking down on offenders.
Some Nepalese communities believe they will fall victim to misfortune such as natural disaster if females are not sent into isolation while menstruating.
However, the practice – which exposes them to rape by men and attacks by wild animals – has led to the deaths of several women.
Just last month, a 19-year-old died from a snake bite while she was staying in a shed in the district of Dailekh. In December, another girl suffocated to death in a poorly-ventilated shed in the Achham district.
In addition to sending females into isolation, some communities also ban them from drinking milk and feed them less food while they are on their periods.
The law against banishing women to cowsheds has been praised by the National Alliance for Women's Human Rights Defenders, a local Nepalese activist group, which has called the practice "inhumane."
The group's head has called on community members and activists to "remain vigilant and report any case of chhaupadi."
"Such vigilance will force the government to strictly enforce the law," Renu Rajbhandari said, as quoted by Reuters.
The ban comes after the United Nations joined up with the youth-led organization Restless Development Nepal in April, in order to push for an end to the practice which the organization said subjects women to "cold and isolation, often at risk of illness and animal attacks."