Bomb scare in Brussels after police fire at car, driver claims possessing explosives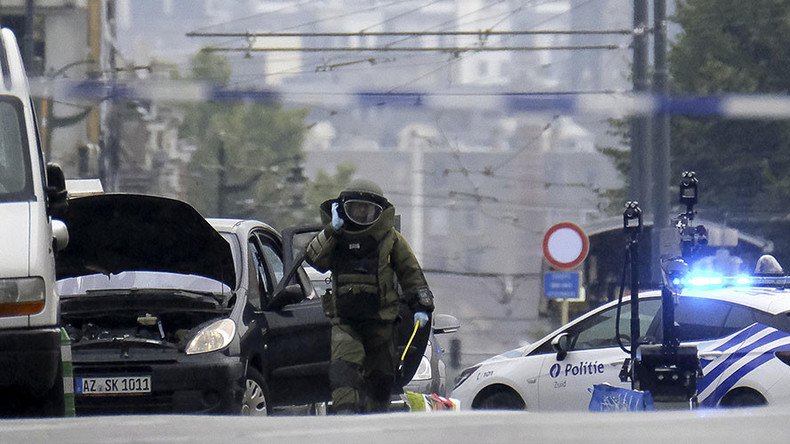 Police kept part of the Molenbeek district of Brussels sealed off for several hours after they shot at a vehicle and detained the driver who claimed there were explosives in the car. No explosives were found eventually.
Earlier police in the Molenbeek district of Brussels shot at a vehicle they were chasing and said the driver claimed there were explosives in the car, according to Belgium's federal prosecutor.
It's now been confirmed the suspect was unarmed and "mentally unstable."
The incident took place outside Molenbeek West Station. A police perimeter was established and traffic was diverted.
The suspect was arrested after police shot at the car, Sud Info reported.
No injuries were caused when police shot at the car.
"We pulled out the driver, who directly stated that there were explosives on board," said Johan Berckmans, spokesman for the Brussels West Police, as quoted by Sud Info.
"Given the suspect's statements, we preferred not to take any risks..." Brussels public prosecutor's office spokesman Ine Van Wymersch said, noting that an explosives team was deployed to the scene.
"When the police arrested him, he claimed to have explosives so not to take any risk, the army has been called in to check," van Wymersch told Reuters.
The suspect came to police attention after he failed to stop at a traffic light.
You can share this story on social media: