Eggs poisoned by insecticide may have entered 4 more countries - EU Commission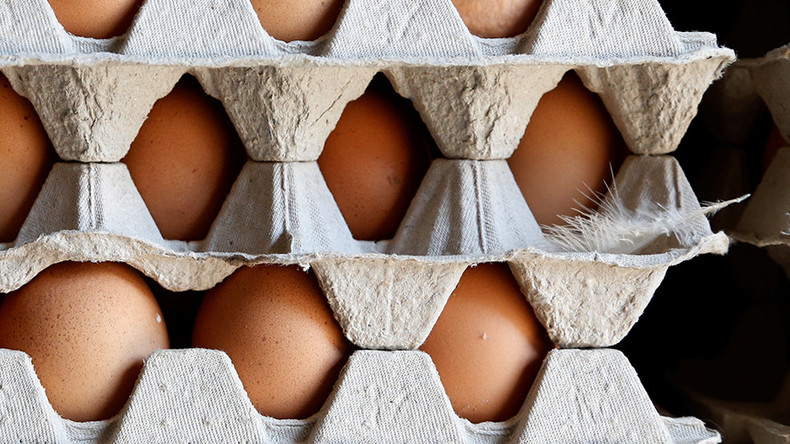 The ongoing scandal over contaminated eggs from Dutch farms, which so far has seen millions of them removed from shelves in Germany, the Netherlands and Belgium, has widened to include four more EU countries.
Speaking at a press conference Monday, European Commission spokesperson Anna-Kaisa Itkonen announced that the four more countries now at risk are France, Sweden, Switzerland and the UK.
The European Union has notified food safety authorities in France, Sweden, Switzerland and the UK that some eggs contaminated with the harmful insecticide might have entered their countries.
Itkonen stressed that it is now "up to the Swedish, Swiss, French and to the UK national authorities to check."
The poisoned eggs, which are believed to contain the toxic insecticide fipronil, can affect people's kidneys, liver and thyroid glands. On Friday, German supermarket giant Aldi announced that it was removing all Dutch eggs from its stores in the country as a result of the scandal.
On Saturday, Belgian authorities admitted that they were aware of the possible contamination since June but choose not to go public because of an ongoing fraud investigation.
"We knew since the beginning of June there was probably a problem with fipronil in the poultry sector," Katrien Stragier, a spokeswoman for Belgium's food safety agency (AFSCA), told Flemish broadcaster VRT on Saturday, as cited by taggesschau.de.
Since the end of July, millions of eggs have been withdrawn from shops in Germany, Belgium and the Netherlands after some of them tested positive for the insecticide fipronil, a substance used for the extermination of ants, fleas, lice and cockroaches.