Kremlin agrees with Trump that Russia-US ties at 'very dangerous low'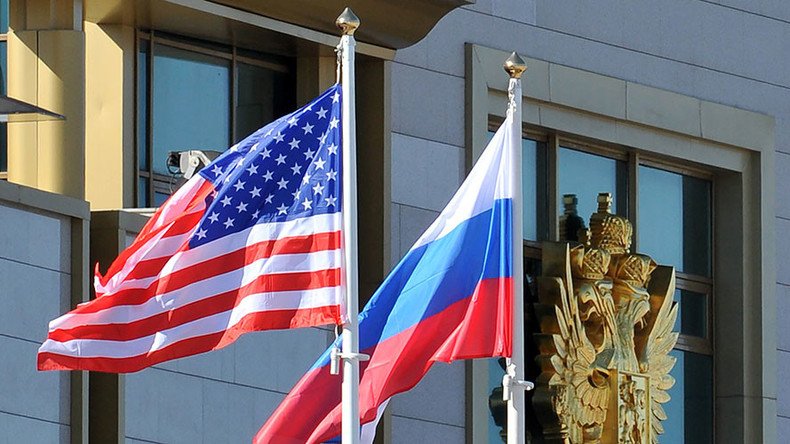 The Kremlin agrees with Donald Trump's assessment of the poor state of relations between the US and Russia, its spokesman said. Earlier, Trump accused the US Congress of dragging the relationship with Russia to "an all-time and very dangerous low."
"We fully agree with this opinion," Dmitry Peskov told reporters on Friday. "The danger may come from the lack of cooperation and interaction on issues crucial for our peoples and nations."
Trump has said US lawmakers forced him into signing a bill which issues new economic sanctions against Russia.
Our relationship with Russia is at an all-time & very dangerous low. You can thank Congress, the same people that can't even give us HCare!

— Donald J. Trump (@realDonaldTrump) August 3, 2017
The new act strips the authority of the US presidential office to lift sanctions imposed on Russia by executive orders signed by former President Barack Obama, requiring Trump to seek congressional approval for such an act. It also targets companies in third countries with penalties for cooperating with Russia on energy projects.
READ MORE: US sanctions Russia: Who, why & how we got here
Moscow said the sanctions may lead to a full-scale trade war with the US, while European governments have threatened Washington with retaliation if the legislation harms European business interests.
Peskov also remarked on the ongoing investigation in the US of alleged collusion between the Trump campaign and the Kremlin. He said the issue is not for the Kremlin to comment on and reiterated that Moscow considered the accusations that it interfered with the 2016 election in America "absurd and groundless."
You can share this story on social media: