Australian police share details of 'sophisticated' ISIS-directed plane bomb & gas attack plots
Published time: 4 Aug, 2017 02:23
Edited time: 4 Aug, 2017 04:46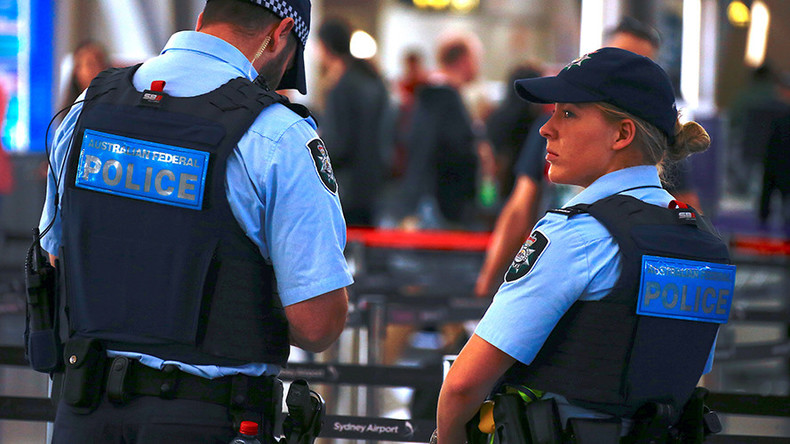 Two men have been charged with terrorist related offenses in Australia after security authorities foiled what they called the "most sophisticated" Islamic State terrorist plot which involved bringing down a passenger plane and staging a poisonous gas attack.
Mahmoud Khayat, 32, and Khaled Mahmoud Khayat, 49, have both been charged with "two counts of acts done in preparation for, or planning, a terrorist act," Australian Federal Police announced Thursday.
Details of the Islamic State (IS, formerly ISIS/ISIL) inspired terrorist plots that were foiled in police raids last Saturday, have been revealed by the Deputy Commissioner for National Security. Michael Phelan told reporters Friday that the two men received orders from IS to carry out "one of the most sophisticated plots that has ever been attempted on Australian soil."
Initially, the suspects allegedly tried to smuggle an improvised explosive device (IED) on a July 15 Etihad flight out of Sydney. They apparently failed to breach airport security and abandoned their plan without checking-in the bag.
"At no stage did the IED breach security," Phelan emphasized, noting that authorities later created a similar mock IED to make sure it would not get through the airport security.
The second, more sophisticated plot, the investigation believes, involved constructing a device that would be used to stage a gas attack in a public place, allegedly using hydrogen sulphide.
"This hydrogen sulphide is very difficult to make so I want to make it quite clear that whilst it may have been a hypothetical plot for these people to put forward, we were a long way from having a functional device," Phelan said.
In the course of the investigation, authorities discovered that the suspects received military-grade explosives used to construct the homemade bomb from Turkey through an IS operative.
"The IED was sent through international cargo. With assistance from the ISIL commander, the accused assembled the IED – so the components of the IED, into what we believe was a functioning IED to be placed on that flight," Phelan said.
On Saturday, four people were arrested in counter-terrorism raids in Sydney suburbs, after police uncovered the ISIS-inspired plot. After questioning, one of the four men who were detained was released earlier this week. Another man remains in custody without being charged. The two charged men, who face life imprisonment if found guilty, are due to appear in Parramatta Court Friday.