Facebook rolls out 'related articles' feature in latest 'fake news' crackdown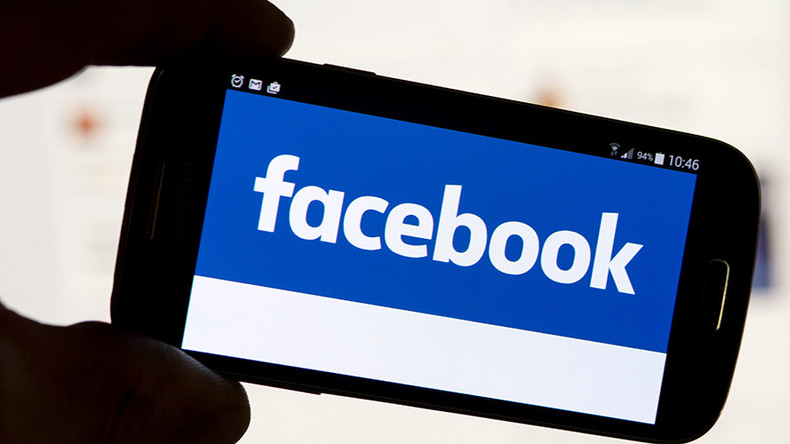 Facebook is updating its technology to better flag "fake news" stories and send them to fact checkers. It will also post "related articles" underneath misleading or false stories, to help users make more informed decisions about what they read and share.
The social media giant announced in April that it was testing its "related articles" model, which is aimed at providing "easier access to additional perspectives and information, including articles by third-party fact checkers."
On Thursday, the site announced that the system was ready to be rolled out.
"Since starting this test, we've heard that Related Articles helps give people more perspectives and additional information, and helps them determine whether the news they are reading is misleading or false. So we're rolling this out more broadly," the company wrote in a statement.
The "related articles" feature will be used on popular topics being shared on the social media platform, as well as those thought to be misleading or fake.
In a separate statement in German on Thursday, Facebook said the new feature was being launched in the US, France, the Netherlands and Germany, Reuters reported.
Facebook News Feed integrity product manager Tessa Lyons told Tech Crunch that the company doesn't want to be, and is not, "arbiters of the truth," and that fact checkers are able to "give the signal of whether a story is true or false."
Getting suspicious stories to fact checkers quickly is key, according to Facebook, which said it "will start using updated machine learning to detect more potential hoaxes to send to third-party fact checkers."
"If an article has been reviewed by fact checkers, we may show the fact checking stories below the original post. In addition to seeing which stories are disputed by third-party fact checkers, people want more context to make informed decisions about what they read and share. We will continue testing updates to Related Articles and other ongoing News Feed efforts to show less false news on Facebook and provide people context if they see false news," Facebook wrote in the statement.
Lyons agreed that time is of the essence when it comes to getting potential fake news stories to fact checkers.
"The sooner we can get potential false new stories to fact checkers, the sooner that they can review them, and the more we reduce the number of people who are actually exposed to them," she said.
Facebook has repeatedly come under fire for being a platform for spreading fake news, which many believe influenced the 2016 presidential election in the United States.
The most notorious false story spread during the election was that of 'Pizzagate,' which alleged that Hillary Clinton and Democratic National Committee (DNC) chair John Podesta were running a child sex ring, using a Washington DC pizza restaurant as a front. The story prompted a man to storm the restaurant with an AR-15 rifle in 2016.
The term "fake news" has also become a favorite of US President Donald Trump, particularly in reference to CNN - a channel which saw three of its journalists resign in June over an article which spoke of an alleged Congress investigation into a "Russian investment fund with ties to Trump officials." The story was later retracted by the news outlet.
The latest Facebook announcement is a continuation of the company's previous vow to crackdown on fake news, and follows the March roll out of its "disputed" news tag on stories deemed false by fact checking organizations.
You can share this story on social media: