US couple who sexually abused adopted Russian son for 10 years to get lengthy prison terms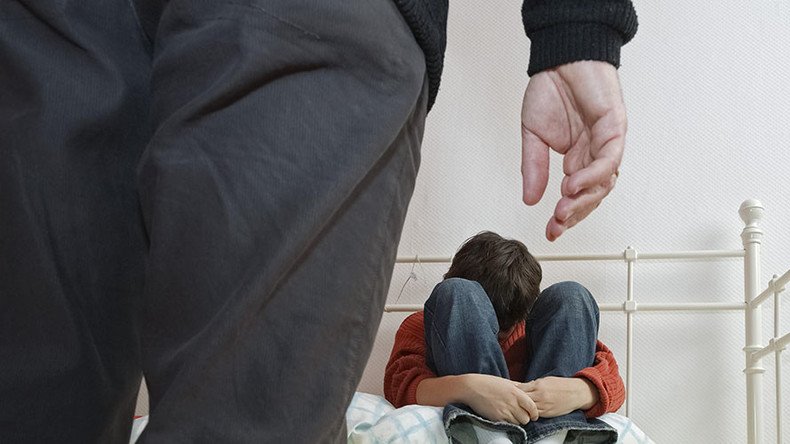 A US couple pleaded guilty to the sexual abuse of their adopted Russian son after turning him into their "sex slave," local media reported, citing officials. Both will now get lengthy prison sentences for molestation of the boy which spanned a decade.
Ralph Flynn, 73, and his wife Carolyn Flynn, 44 , from the town of Los Gatos, California, will be sentenced under a plea deal announced Wednesday, Mercury news reported.
Ralph Flynn, who has been in custody since his arrest in 2015, was charged with sexually molesting the boy since he was nine for a period of 10 years. He will get a 24-year prison sentence under the deal negotiated by Santa Clara County deputy district attorney Oanh Tran.
Carolyn Flynn, who is said to have started abusing the boy when he was 15, will be given 12 years in prison, her attorney Wes Schroeder said.
The story made the headlines several years ago, when the victim, identified as Denis Doe, now 25, told his former Los Gatos High School principal about the abuse, who in turn reported it to police.
"I'm really happy that Denis is getting justice," Tran said. "I'm happy that Ralph and Carolyn both took accountability for what they did," Tran said, as cited by the San Francisco Chronicle.
The newspaper obtained police report which said that Ralph Flynn also molested another boy whom he had adopted. His name and status haven't been released to the media. The 100-page document detailed the abuse.
In 2016, Denis shared his story exclusively with the SF Chronicle, saying that he was seven when his mother died of cancer and he and his sister (with whom he was separated) were taken to Russian orphanages.
At the age of nine he moved to the Flynn's five-bedroom house after being officially adopted. But then began the nightmare that would last 10 years, as Ralph Flynn started sexually abusing him.

"He touched me first and then asked me to touch him," Denis said. "I was in shock. I knew what sex was. I knew what we were doing. I just didn't know why we were doing it."
Then Carolyn Flynn started taking part in the abuse.
"Ralph called it a special occasion only," Denis said of his mother's participation. "His birthday, her birthday, my birthday, Christmas present. It's messed up."
His parents always told him to keep silent about the abuse. However, when Denis was 19, he refused Ralph Flynn's demands and his adoptive father hit him. Denis left the house and never came back.
"It's still a mental, emotional scar that I have to carry," he later said, as cited by the SF Gate. "I lived it, I experienced his crazy and horrific attitude first hand. If anything, that brought peace to people that I've told about my story before. To me, it's still a journey."
In 2012, Russia adopted the Dima Yakovlev Law, which bans the adoption of Russian children by US citizens. The text of the law cited several cases of abuse of Russian children by their American adoptive parents to justify the move. They complained that the punishment for the offenders handed down by the US justice system was disproportionately mild.
The document was named after Russian-born toddler Dima Yakovlev. He was 21 months old when he died from heatstroke in 2008, after his adoptive father left him strapped in a car seat for nine hours in searing heat, with the temperature inside the vehicle reaching 170F (76C). The man was initially charged with manslaughter, but a court acquitted him of any wrongdoing.
You can share this story on social media: