Poland to seek WWII reparations from Germany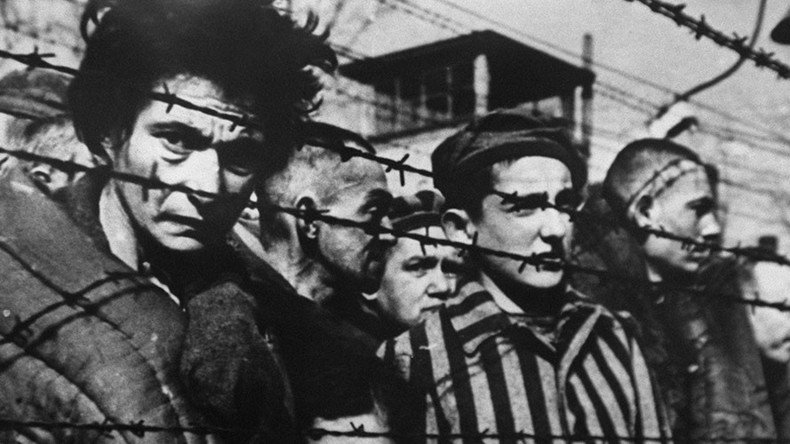 Poland will consider a claim demanding reparations from Germany for the destruction it brought during the Nazi occupation in World War II, a Warsaw official said, adding that some 6 million people were slaughtered as a result.
The parliament's bureau of research is preparing an analysis if it can legally make the claim by August 11, Arkadiusz Mularczyk, a ruling Law and Justice (PiS) party member said on Wednesday, as cited by the local media.
Seeking wartime reparations from Berlin is "a moral duty" for politicians, Mularczyk, who submitted the request to the bureau of research, said. Some 6 million Polish people were killed, art works were looted and the whole country was destroyed during the war, he added.
READ MORE: Poland has 'moral right' to demand compensation for WWII, accession to EU – former PM
The issue of reparations has recently been raised by a number of Polish politicians. On Tuesday, Defense Minister Antoni Macierewicz stated that Germans should "pay back the terrible debt they owe to the Polish people."
"There is no doubt that the first months [of the WWII], it was simply a slaughter [of Polish people], genocide," he added, as cited by the local media.
"If Jews have gotten compensation — and rightly so — for loss of property, why shouldn't we too make claims?" Ryszard Czarnecki, a PiS party member and deputy head of the European Parliament, told Polska Times.
Jaroslaw Kaczynski, the leader of the ruling Law and Justice (PiS) Party and former PM told Radio Maryja in late July that the "Polish government is preparing itself for a historical counteroffensive."
"We are talking here about huge sums, and also about the fact that Germany for many years refused to take responsibility for World War II," he said.
Reacting to Poland's possible reparation claims, spokeswoman for German Chancellor Angela Merkel, Ulrike Demmer, said that "Germany stands by its responsibility in World War II, politically, morally and financially."
"It [Germany] has made significant reparations for general war damage, including to Poland, and is still paying significant compensation for Nazi wrongdoing," Demmer told reporters, as cited by AP and German media.
On Wednesday, Poland the country marked the anniversary of the Warsaw Uprising of 1944, a Polish resistance movement operation to liberate the capital from Nazi occupation. Fans of Polish soccer team Legia Warsaw commemorated the event with an emotional banner. The sign depicted a soldier holding a gun to the head of a child.
"During the Warsaw Uprising Germans killed 160,000 people. Thousands of them were children," the sign read.
Poland was invaded by Nazi Germany back in 1939, the same year the first mass executions took place in the occupied territory, according to Polish Institute of National Remembrance (IPN).
The fate of the Jews was extremely tragic, Before the World War II, around 3 million Jews lived in Poland, while only 300,000 of them survived by the end of the war.
"As a result of the war, occupation, extermination of the Jews, and displacement of population caused by territorial policies, the population of Poland decreased from about 35 million to around 24 million, which is comparable to the population in the late 19th century," IPN said.
Poland is not the first country that has recently touched upon the issue of WWII reparations. In 2015, Greece said that Germany owed it no less than €278.7 billion (US$330 billion) in World War II reparations. Berlin, however, said it already paid Greece war damages in the 1950s and also paid out to victims of Nazi crimes in the early 1960s. Berlin flatly denied that it owes Athens any more money.
You can share this story on social media: