Opposition journalist investigated for 'treason & terrorism' in Ukraine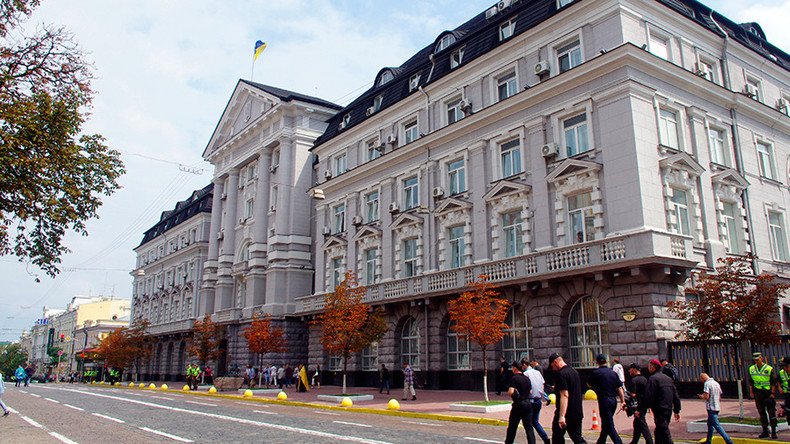 Ukraine's Security Service have launched an investigation into a journalist and blogger whom they accuse of treason as well as his alleged attempts to violate the country's territorial integrity via publications critical of the government in Kiev.
The Security Service of Ukraine (SBU) released a statement Wednesday, reporting that it had "ended the activity" of a journalist from the Zhitomir region in central Ukraine, who they claim worked on the "instructions of Russian curators" and "prepared and distributed anti-Ukrainian materials."
"Since 2014 the journalist had been writing tendentious articles at the request of the Russian government propaganda news agencies," the agency said without releasing the name of the suspect.
His work has had a "manipulative influence on the readers' minds" and threatened "the sovereignty and independence of our state," the SBU claimed.
The blogger, identified by the Ukrainian media as Vasily Muravitsky, was publishing his articles on at least six websites, the SBU said, adding, that the man initially signed his work under his real name, but started using aliases after that.
The journalist's works also allegedly contained "calls to incite national enmity within the country and between Ukraine and neighboring friendly states," the security agency added.
If found guilty the opposition journalist may face up to 15 years in prison, according to Ukrainian authorities.
READ MORE: Ukrainian witch-hunt site wants its own Pokémon Go to find 'Russian terrorists'
The Russian foreign ministry has condemned the persecution of the journalist, saying in a statement the investigation of the blogger is "just another episode of the campaign led by Kiev and aimed at violent suppression of the opposition journalists and total cleansing of Ukraine's information sphere for the benefit of the ruling regime."
"The mass closure of Russian news and internet media outlets as well as persecution and oppression of the Ukrainian journalists conducted on a large scale are blatant violations of the fundamental principles of the freedom of expression that lie at the core of the civilized approach to the media and are embodied in the key documents of the UN, OSCE and the Council of Europe," the statement said.
The ministry further called on member states of the OSCE and the Council of Europe as well as other international organizations to join Russia in condemning "Kiev's barbaric and criminal policy towards media."
You can share this story on social media: