22.5% of German population have 'migrant background' – census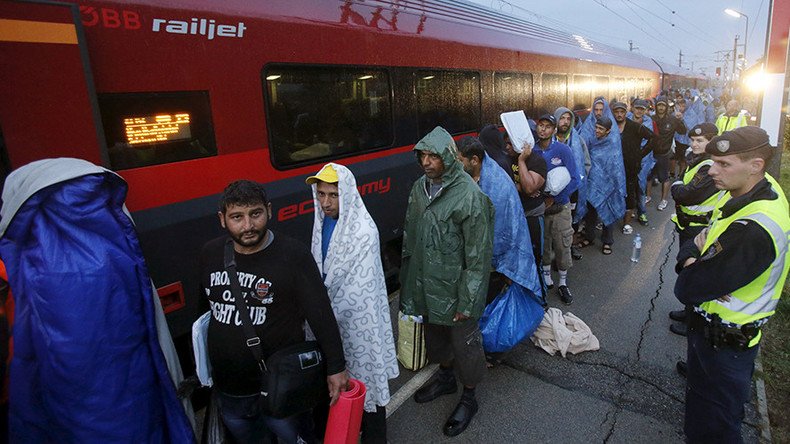 The German populace with a migrant background has hit a new record of 18.6 million people, the Federal Statistical Office has revealed, partially attributing the rise to the years of Angela Merkel's so-called open door migrant policy.
Noting an 8.5 percent increase in the population with a first or second generation migrant background as compared to last year's figures, the Federal Statistical Office (Destatis) said it is the "highest [annual] increase since recording began in 2005."
New statistics show that in 2016, roughly 18.6 million people in Germany had a migrant background.
"The exceptional increase was mainly attributable to the high level of immigration of foreigners, including people seeking refuge, in 2015 and 2016," Destatis said Tuesday.
More than 1.6 million asylum-seekers are estimated to have entered Europe between 2014 and 2016, leading to the biggest refugee crisis since World War II. Most have settled in Germany. From 2015 on, Chancellor Merkel's government has conducted what is now known as the 'open-door' migration policy, despite an avalanche of criticism from the public.
While other European countries continue to be the main source of immigrant inflows, the federal office noted that 2.3 million people in Germany have their roots in the Middle East. This, according to the latest data, represents an almost 51 percent increase compared to 2011.
Besides the Middle East, around 740,000 people in Germany are of African descent, with the figures having increased roughly by 46 percent compared to 2011.

"Turkey is still by far the most important country of origin but has lost relevance since 2011," the federal agency noted, after polling about 1 percent of the overall German population.
In summing up, the micro census revealed that about 22.5 percent of Germany's 82.4 million population are first or second generation immigrants where at least one parent was born without German citizenship.
Around 42 percent of Germans with a migration background were born as Germans, while a further 33 percent have migrated to Germany as emigrants while the remaining 25 percent were naturalized.
You can share this story on social media: