Tehran: US sanctions contradict nuclear deal, aim to scare off investors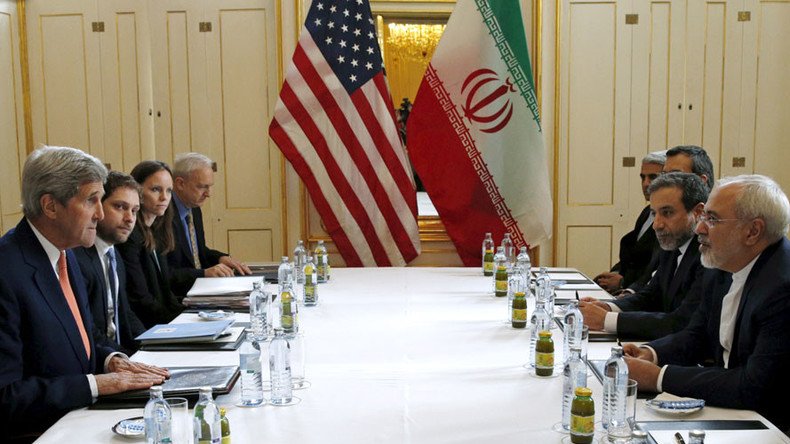 An Iranian body supervising the implementation of its nuclear deal with six leading world powers believes Washington's new round of sanctions against the country contradicts the landmark agreement, Iranian Parliament Speaker Ali Larijani said.
Iran's JCPOA supervisory body assessed the latest bill on anti-Iranian sanctions passed by the US Congress, and decided that it breaches parts of the nuclear deal, Larijani told reporters on Tuesday, according to Tasnim news agency.
#Iran's committee for monitoring #JCPOA implementation has come up w a plan, including 16 articles, to respond to a bill by #US Congress.

— Abas Aslani (@AbasAslani) August 1, 2017
The JCPOA, or Joint Comprehensive Plan of Action, was signed in 2015 and settled a long-standing dispute over Iran's nuclear development program. Tehran agreed to halt parts of the program and subject other sections to increased UN monitoring, to ensure that it would not lead to the creation of a nuclear weapon in exchange for lifting UN-mandated and US and EU unilateral sanctions against its economy.
The deal was hailed as one of the major achievements of the Obama administration, but was subjected to harsh criticism by President Donald Trump. The Republican leader, however, has stopped short of scrapping the JCPOA.
Instead, Iran was subjected to new punitive measures on several occasions over activities such as ballistic missile development. The latest anti-Iranian sanctions come in a bill passed by both chambers of the US Congress, which also targets Russia and North Korea. The bill cites Iran's human rights record in addition to missile tests as the reason for sanctions.
The Iranian Nuclear Regulatory Authority, which monitors on behalf of Iran how the nuclear deal is being observed by all parties, has suggested a list of 16 measures which Iran should take in response to the US sanctions, Larijani told reporters. Those include complaining about what it sees as a breach of the deal by Washington to the IAEA, the UN's nuclear watchdog tasked with inspecting Iranian nuclear facilities.
"The Americans are seeking to prevent implementation of the nuclear deal, no doubt about it, and their decision to pass a new law (to impose sanctions) may be aimed at creating an atmosphere so that less (foreign) investment is made in Iran," Larijani told reporters.
Larijani added that President Trump's public opposition to other nations' business ties with the Islamic republic, which he voiced during the latest G20 summit, backs such a theory.
Among sanctions lifted by the JCPOA were a decades-old ban on the sale of civilian aircraft to Iran and other obstacles to foreign investment. Tehran has since enjoyed attention from foreign businesses and officials seeking lucrative new trade ties.
You can share this story on social media: