WikiLeaks releases 21,000 'verified' Macron campaign emails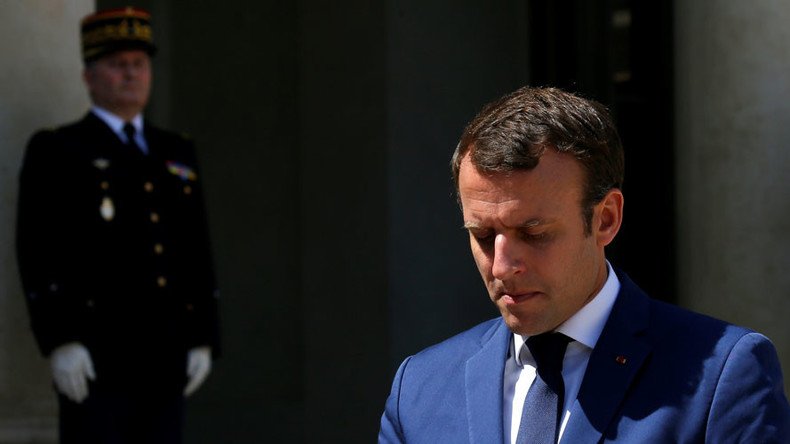 More than 21,000 "verified" emails allegedly associated with the French presidential campaign of Emmanuel Macron have been released by WikiLeaks.
The whistleblowing organisation claims the batch of 21,075 emails, dating from March 2009 to April 2017, are uniquely verified through its DKIM system.
A full archive of 71,848 emails with 26,506 attachments from 4,493 unique senders is provided for context, according to a WikiLeaks statement.
It states that while only the 21,075 emails marked with its green "DKIM verified" banner are certified by WikiLeaks as genuine, it believes "based on statistical sampling" that the "overwhelming majority" of the remainder are also authentic.
"As the emails are often in chains and include portions of each other, it is usually possible to confirm the integrity [of] other emails in the chain as a result of the DKIM verified emails within it," the statement reads.
Macron's presidential campaign was hit with a huge email leak in the days before the presidential election on May 7. The electoral commission prohibited the French media from publishing the contents of the leak.
En Marche! issued a statement in the wake of the WikiLeaks publication claiming that, according to the party's initial investigations, the documents are the same as those leaked on May 5.
"Under the cover of novelty, WikiLeaks is merely taking over the destabilization operation organized in May," it said.
Macron's party warned media outlets to be vigilant of the leak claiming it included "numerous forgeries in addition to the authentic documents."
The French public prosecutor will be informed of this new publication in addition to a complaint already filed for fraudulent access, fraudulent extraction of data, breach of correspondence secrecy and identity theft, the statement concluded.
Last month French investigators said they found no traces of a Russian hacking group in the cyberattack on Macron's election campaign.
The head of the French government's cyber security agency, Guillaume Poupard, told AP the hack was "so generic and simple that it could have been practically anyone."
You can share this story on social media: