Philippines mayor on Duterte's 'drug list,' 14 others killed in overnight raids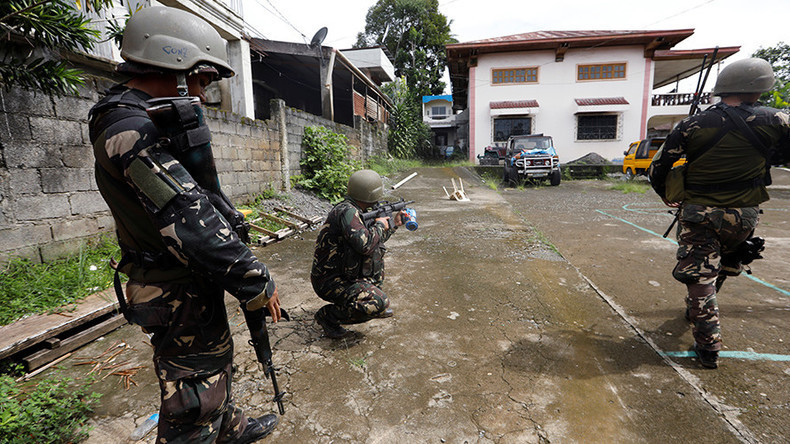 Reynaldo Parojinog, the mayor of Ozamiz city, and 14 other people were killed in a series of early morning raids on the southern Philippines island of Mindanao according to police.
"The Parojinogs, if you would recall, are included in President Duterte's list of people involved in the illegal drug trade," Duterte's spokesman, Ernesto Abella, said in a statement.
Supt. Lemuel Gonda, spokesperson of the Northern Mindanao police confirmed the death toll stood at 15 while talking to ABS-CBN.
Parojinog's wife, brother and sister were also killed in the raids reports Rappler.
Police carried out six warrants for firearms on premises belonging to Parojinog and members of his family at around 2:30am local time Sunday. Officers engaged in operations at the mayor's home were allegedly "met with a volley of fire" by Parojinog's security guards.
"The Parojinogs' security personnel fired so our policemen retaliated," Gonda said in a statement as cited by ABS-CBN.
"We have reports that he was maintaining a private army. Many of his security personnel were armed with unlicensed guns," he added.
When asked if there was any indication of ongoing drug-related activity, Gonda responded: "That is what our surveillance operations showed."
Jeffrey Ocang, an aide to the Parojinogs, denied claims that a firefight took place reports Rappler.
Police reportedly found a cache of firearms, money and illegal drugs at the premises, according to local police spokesman Jaysen De Guzman.
Parojinog is the third Philippines mayor to be killed in President Duterte's war on drugs which has generated widespread condemnation from human rights groups. Parojinog's daughter, Vice Mayor Nova Princess Parojinog, was arrested and will face drug charges.
Martial law was initially declared on the island on May 23 but was extended on July 22 until the end of the year.
In October and November of 2016 respectively, Samsudin Dimaukom, the mayor of the southern town of Saudi Ampatuan and Rolando Espinosa Sr, the mayor of Albuera, were also killed.
Espinosa Sr. was killed in his cell at a detention center after officers attempted to conduct a search. Dimaukom, along with nine members of his security detail, were killed in a firefight at a police checkpoint in the southern Philippines, according to AP.
"Why are search warrants, served before dawn as in the cases of Mayor Espinosa and now, Mayor Parojinog, result in the deaths of the persons being searched? Both are tagged as drug lords. Too much of a coincidence?" Senate Minority Leader Franklin Drilon said in a statement, as cited by Rappler.
Duterte, who once said he'd be "happy to slaughter" 3 million drug addicts, has been repeatedly condemned over alleged human rights abuses.
In this week's state of the nation speech, Duterte warned those involved in drugs that they face "jail or hell".
"Despite international and local pressures the fight will not stop until those who deal in it [drugs] understand that they have to stop because the alternatives are either jail or hell," he said.