Driver crashes to his death after slamming into police officers in western France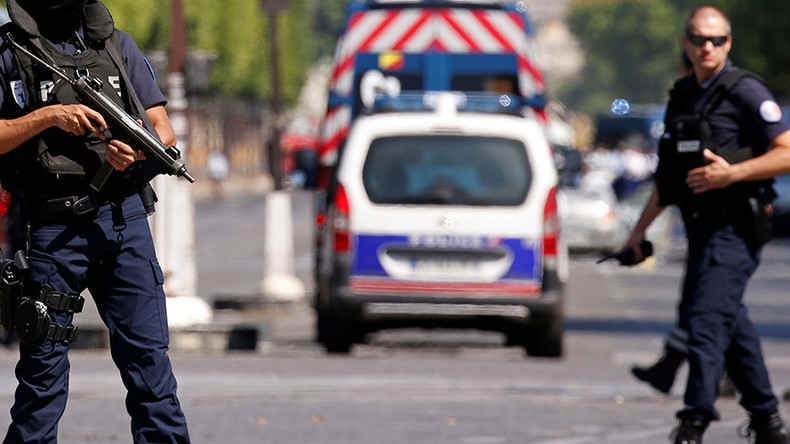 A driver, who according to witnesses was intoxicated, crashed and died in the western French city of Rennes after slamming into a police patrol called to deal with his disorderly behavior.
A local resident called the police at about 8am, complaining about the disorder in the vicinity of a train station. The man, who was allegedly drunk, "made noise, turned over motorcycles and tables near the train station and could have a knife on him," AFP reported, citing Rennes prosecutor Nicolas Jacquet.
When the train station police patrol arrived at the scene, the man had already gotten into a grey Renault Twingo car.
"When they tried to check the car, the driver headed straight towards them. One of the officers was hit by the car, he has been hospitalized, while two other policemen used their weapons [to retaliate], firing one shot each," Jacquet said.
It didn't stop the perpetrator. He continued to drive and seemed to lose control of the car, which turned over.
The driver was found dead, and a passenger who was with him is now being held for questioning. Police first took him to a 'sobering-up station' due to "heavy intoxication," the prosecutor said.
For now, investigators don't know if it was the shots or the crash that killed the driver. Police aren't considering the incident to be terrorist-related, and the identities of the driver and the passenger haven't been revealed.