Massive Barcelona festival fire evacuates 22,000 (VIDEOS)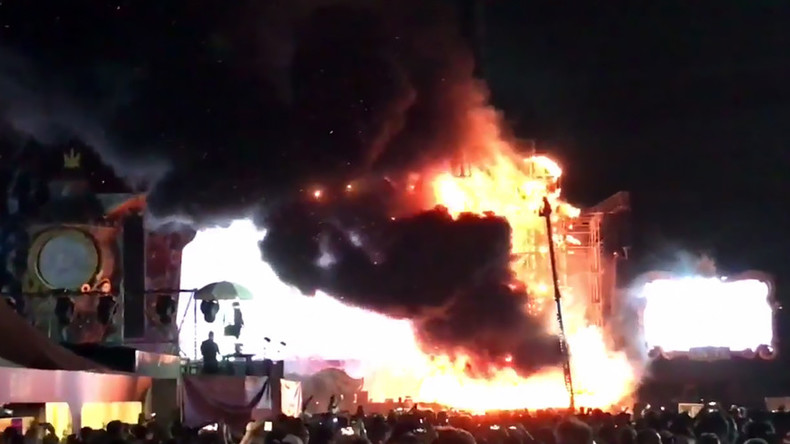 Videos of a huge fire engulfing a music festival stage in Barcelona, Spain went viral on social media as organizers said up to 22,000 people were evacuated from the grounds as a result.
The fire broke out Saturday night at the Tomorrowland Unite Spain festival which was held in conjunction with and video-linked to the main Tomorrowland festival stage in Belgium.
The event was underway at Barcelona's Parc de Can Zam before it was abruptly stopped due to the stage decor catching fire.
The festival website said "the UNITE Barcelona stage caught fire due to a technical malfunction."
"Thanks to the professional intervention of the authorities, all 22,000 visitors were evacuated safely and without reports of injuries. Authorities will follow up and continue the investigation with the local Spanish organizer of UNITE," the statement added.
Meanwhile, local media reports say the pyrotechnics triggered the blaze.
Videos of the fire rapidly spreading across the structure to the left of the stage went viral on social media.