'An attempt to drown out Palestinian voices': RT's office building raided in Ramallah (VIDEO)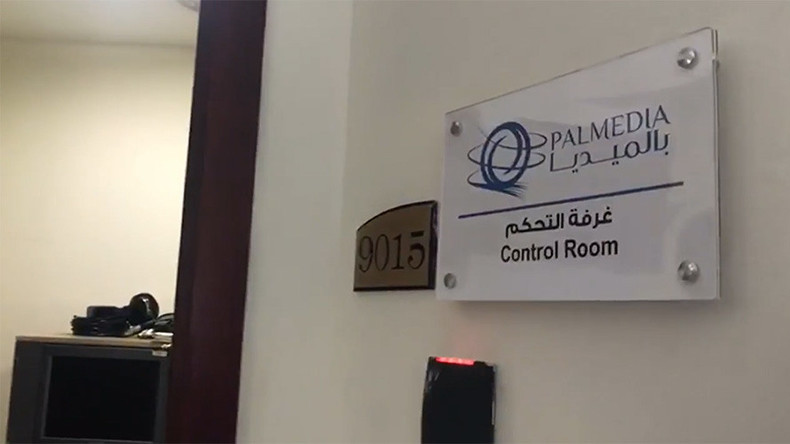 The Israeli military raided the PalMedia building in Ramallah on the West Bank early Saturday morning. It is home to a number of international media organizations, including RT's regional office. Property belonging to other media channels was either damaged or seized.
No RT employees were harmed during the raid on the PalMedia building which also houses the offices of Al-Quds, Al-Mayadeen, France 24 and Al-Manar.
Witnesses told the Ma'an News Agency that 10 Israeli army vehicles had surrounded the building before carrying out the search.
Several doors and editing rooms were damaged while some computers and other property were taken away.
READ MORE: Israeli news anchor fights back tears announcing shutdown of historic channel (VIDEO)
An Israeli army spokesperson told Ma'an that Israeli forces had "seized media equipment and documents used for incitement" from a media office in Ramallah, though did not say which agency they were specifically targeting.
The satellite channel Al-Quds said the search was directed at them.
The Palestinian Union of Journalists condemned the raid, which it said had led to "the destruction of property and the theft of equipment, computers and archival materials belonging to the satellite channel Al-Quds," adding, that it was "an obvious attempt to drown out the voice of the Palestinians and make the Palestinian narrative invisible."
The Palestinian Ministry of Information also released a statement denouncing the raid, saying, that targeting the media "proves Israel's intentions to prevent the guardians of truth from continuing their media, national, and ethical role of transferring the message of our people's desired freedom."
This is not the first time Israeli authorities have mounted a search of the building, having done so in June 2014. At the time, Reporters Without Borders said the raid "joined the long list of violations of Palestinian news media rights by the Israeli security forces, with never-ending threats, arrests and military operations."
RT's offices in the Gaza Strip were also hit by an airstrike during Operation Pillar of Defense in November 2012. Though the building was severely damaged, none of RT's employees were hurt.
You can share this story on social media: