Hamburg knife murderer known as 'Islamist, mentally unstable'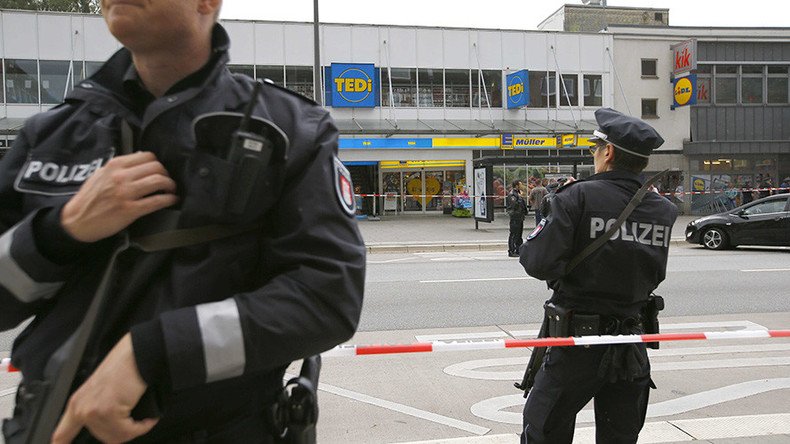 Hamburg State Interior Minister Andy Grote said that the knife attacker who fatally stabbed one person and wounded several others in Germany's largest port city on Friday, was actually known to authorities as an Islamist.
Grote told a press conference on Saturday that the man, whose asylum claim had been rejected, was known to have been radicalized.
For some reason, he had not been considered dangerous.
The 26-year-old suspect, born in the United Arab Emirates, was "mentally unstable," the minister said.
He had come to Germany as a refugee, but his asylum application was rejected and he should have been deported in the following days, as soon as his papers arrived, Tagesspiegel reported.
Hamburg Police Chief Ralf Martin Meyer said initial findings showed the attacker had acted alone, adding that it could not be completely ruled out that he had accomplices, Reuters reported.
READ MORE: 1 killed, multiple injured in Hamburg knife attack – police
On Friday evening, police searched a refugee camp in the district of Langenhorn, where the attacker is thought to have lived.
One person was killed and at least five others were injured during the attack at a supermarket in Hamburg's Barmbek district. The suspect was overwhelmed by passers-by and arrested.
A 50-year-old woman, as well as four men aged 19, 56, 57, and 64 years, are among the injured, Tagesspiegel reported.
According to Grote, none of the survivors' wounds are life-threatening.
You can share this story on social media: