Saudi Arabia intercepts Houthi missile targeting Mecca - coalition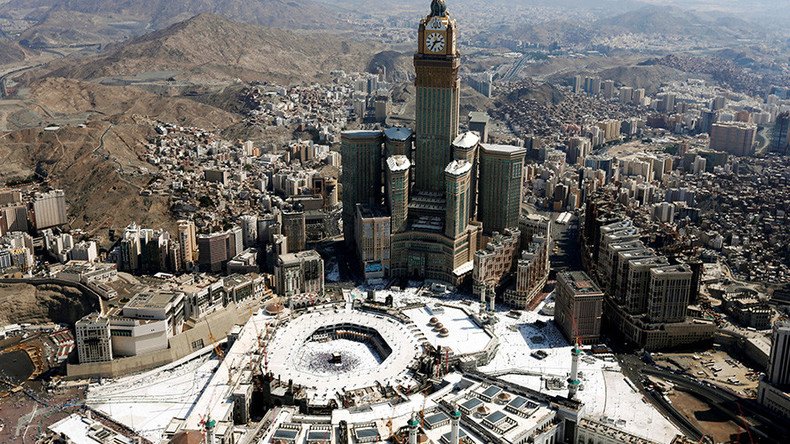 Saudi Arabian armed forces have successfully intercepted a missile launched by Yemeni Houthi rebels that was targeting the city of Mecca, considered one of the holiest places in Islam, the Saudi coalition said in a statement.
Air defense units stationed in the area of Taif, located not far from Mecca, intercepted a ballistic missile launched by Houthi forces from Yemen that was intended to hit the Muslim holy city, the coalitions said in a statement published by the official press agency.
It also specifically mentioned that Taif international airport was not affected by the incident.
In the meantime, Houthi media said nothing about the alleged missile launch targeting Mecca, but instead reported about a missile strike against a Saudi air base located in the same area.
Houthi forces launched several Borkan-1 (Volcano-1) medium-range ballistic missiles targeting the King Fahad air base in the Taif area, the Houthi Saba news agency reported, adding that the missiles successfully hit their target.

Saudi Arabia has been engaged in a violent conflict with the Yemeni Shia Houthi rebels for more than two years. A coalition led by Riyadh initially launched an aerial bombing campaign against the Houthis in March 2015 followed by a ground operation. The coalition is allied with the ousted Yemeni President Abd Rabbu Mansour Hadi, who fled to Saudi Arabia when the Houthis took power in Yemen.
More than 8,160 people have been killed and 46,300 injured in airstrikes and fighting in Yemen since the Saudi-led coalition began its onslaught in 2015, according to UN figures.
You can share this story on social media: