King of Jordan urges 'provocative' Netanyahu to put Israeli embassy shooter on trial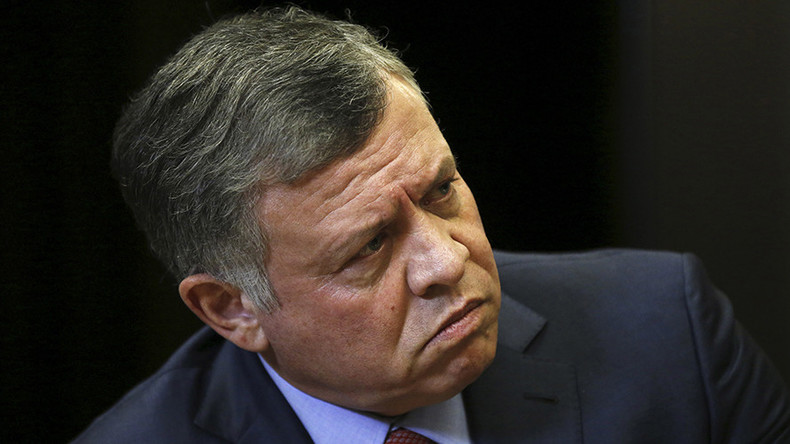 King Abdullah II of Jordan has issued a sharp rebuke to "political showman" Benjamin Netanyahu, who has given a hero's welcome to an Israeli guard who shot an assailant and another man at the country's embassy in Jordan.
King Abdullah II: Israeli PM should honour his responsibilities & ensure justice, instead of using the crime for political showmanship #JO

— RHC (@RHCJO) 27 July 2017
"The Israeli prime minister is required to honor his responsibilities and take the necessary legal measures to ensure that the killer is tried and justice is served, rather than exhibiting political showmanship in dealing with this crime to score personal political points," Abdullah said at a meeting of the National Policies Council at his Al Husseiniya Palace near the capital Amman, with statements later being posted to an official Twitter account.
King Abdullah II: Israeli PM's conduct is rejected & provocative. It angers us all, threatens regional security & fuels extremism #Jordan

— RHC (@RHCJO) 27 July 2017
"Such conduct is utterly rejected and provocative. It angers us all, threatens regional security, and fuels extremism. It is absolutely unacceptable," added the monarch.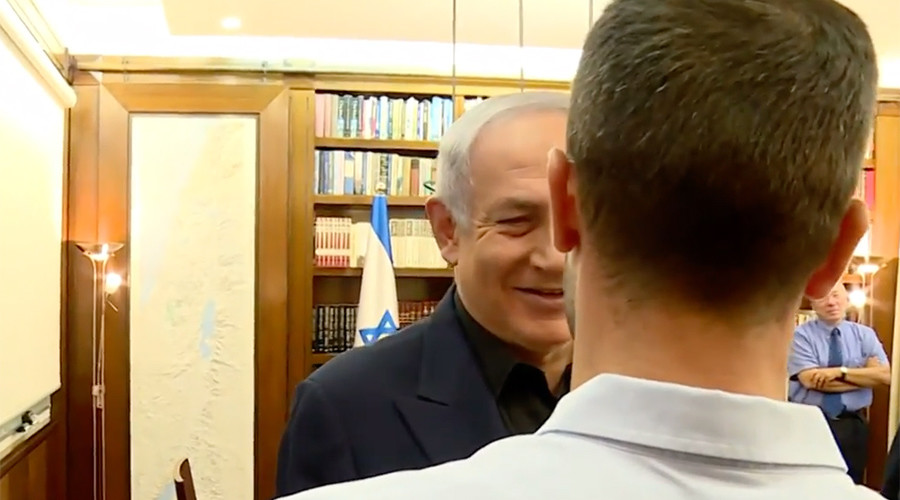 On Tuesday, Prime Minister Netanyahu gave a personal audience to the guard, whose name has only been released as Ziv, praised him for acting "well and calmly" and told him that he "represents the State of Israel and Israel doesn't forget that for a moment."
Last Sunday, Ziv shot 17-year-old Mohammed Jawawdeh, a furniture assembler, who attempted to attack him while on the job inside the embassy compound. A second man, bystander Bashar Hamarneh, was also killed by a gunshot, which the Israeli said was unleashed in self-defense.
Read more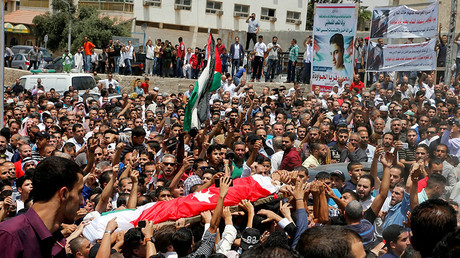 The incident, the most serious since Jordan and Israel signed a peace treaty in 1994, has provoked a diplomatic crisis between the neighboring states. Israeli staff were allowed to evacuate from the country, over local objections, but Jordanian media reported on Thursday that they would only be allowed to return if Ziv, who was under diplomatic protection, faces criminal charges.
Thousands of Jordanians gathered in Amman for Jawawdeh's funeral this week, shouting "Death to Israel!" His relatives called Jawawdeh a "martyr" who was killed "in cold blood."
The incident came amid rising tensions over the Israeli-imposed extra security arrangements at the Al-Aqsa compound in Jerusalem, of which Jordan is the official custodian. In the aftermath of the shooting, and amid protests in Israel itself, Netanyahu ordered the dismantling of the metal detectors that had been placed outside the holy site.

"We have managed the crisis at Al Aqsa Mosque/Al Haram Al Sharif after continuous efforts—throughout the period since its start on 14 July—to contain its ramifications and reopen the mosque in its entirety through our common stand with our Palestinian brethren," said Jordan's King Abdullah II. "It is important to stress the need to ensure full respect of the historical and legal status quo at Al Haram Al Sharif to prevent the recurrence of such crises."