Israel makes Victory Day national holiday, to be marked May 9 as in Russia
Published time: 27 Jul, 2017 13:18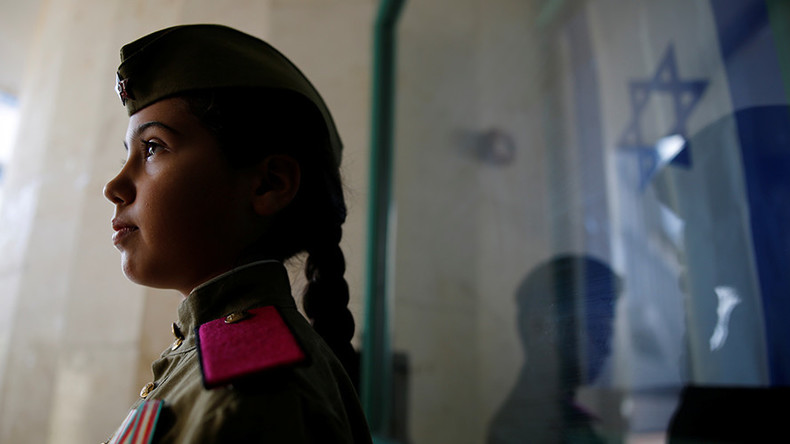 Israel has approved a bill declaring Victory Day a national holiday, to be held annually on May 9. It will celebrate the defeat of Nazi Germany on the same date as Russia, which is a day later than most of Europe marks the event.
"The day on which Europe was victorious over the Nazis in World War II, generally known as Victory in Europe Day (VE Day), will be a national holiday in Israel marked on May 9," a statement from the Knesset, the legislative branch of the Israeli government, said.
Fifty-three Knesset members supported the bill, the statement said, adding that "as a Jewish State that rose from the ashes, there is great importance to marking this symbolic date."
The memory of the Holocaust "does not contradict the need to remember the victory over the Nazis and remember the soldiers who fought and fell; to remember the Jews who fought and fell; to be part of the global memory of the free world's victory over Nazi Germany," Oded Forer, a member of the Knesset for the Yisrael Beiteinu party, who proposed the bill, said.
הצעת החוק שלי אושרה ונכנסה לספר החוקים של מדינת ישראל:
מדי שנה תציין מדינת ישראל את יום הניצחון על גרמניה הנאצית ב 9 במאי.

— oded forer עודד פורר (@oded_forer) July 26, 2017
Over 1.5 million Jewish soldiers took part in the war, he later said in a statement on Facebook. Through this victory, they spared the world from the "darkness of Nazism," he added.
READ MORE: 'Immortal Regiment' marches pay tribute to WW2 heroes worldwide (PHOTOS, VIDEOS)
The bill was hailed by Education Minister Naftali Bennett.
"I did not know that 1.5 million Jews had fought. I did not know that most of the effort was by the Russians, and the Americans joined only later. I did not know about WWII heroes who immigrated to Israel from North Africa and settled the Negev and the Galilee," he said.
"Until recently, only MKs [members of the Knesset] who came from the former Soviet Union spoke about [VE Day]. We will continue to tell the story of those who went through hell for six years," Kulanu party Knesset member Tali Ploskov added.
Victory Day was previously considered a national remembrance day in Israel, as opposed to a national holiday. The country usually observed the defeat of the Nazis on May 8, as most of Europe does.
However, Israel also held parades commemorating victory on May 9, as Russia and former USSR republics do. Russian-Israeli World War II veterans, former members of the Red Army, usually took part in such parades.
The German Instrument of Surrender took effect on May 8 at 23:01 CET. As this came after midnight Moscow time, May 9 was proclaimed Victory Day in the USSR. It was also May 9 based on Israeli time.